The Solicitors Regulation Authority has hailed a new era of transparency under new leadership – but this will not extend to opening board meetings to the public.
Chair Anna Bradley said this week the regulator will work in an open way and be accountable to solicitors and the general public. She will write a regular blog, the organisation will increase its social media profile, and there will be more information on how decisions are made.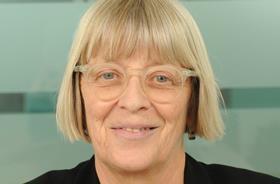 But the Gazette understands this fresh approach does not include reversing the decision to allow members of the public and the legal press to attend board meetings. Meetings were closed in 2017 and replaced with a post-meeting briefing between SRA leaders and journalists.
It is understood reopening meetings was considered but rejected on the basis that people did not attend previously and would be too busy to attend in future.
In a statement outlining the future plans, Bradley did not mention the issue of the meetings but said: 'We are looking at this in a root and branch way, which is why we have spoken to other regulators and organisations to understand what they do and what works.
'We think the key thing is to make sure information is easily available in a timely way. We will publish more in-depth minutes, and make sure our default position is openness whenever possible.
'The board is also looking at publishing a clear statement on how we are accountable to our stakeholders, how we make decisions and what we can - and can't - publish and why.'
The SRA has published what it calls its 'engagement charter' this week, after consultation with lawyers and the public.
The charter sets out the SRA's remit and pledged to explain how it comes to disciplinary and policy decisions.
The regulator has been criticised in recent months for a lack of transparency – having changed the rules for solicitors in December to require firms to be transparent about their own costs.
In January the Legal Services Board told the SRA it could improve how it communicates decisions made by its board or executive. The regulator was considered 'not sufficiently transparent' in this regard and was expected to publish more information and to do so more promptly.
The SRA also published correspondence and details about costs in relation to the failed Leigh Day prosecution, having initially declined to do so.