The arm of the Bar Standards Board which decides whether barristers should be sent to the disciplinary tribunal will now be paid, following a shake-up by the regulator.
The BSB's independent decision-making body (IDB), which replaces the professional conduct committee, is made up of 17 barristers and 23 members of the public. It has been created to take enforcement and regulatory decisions, such as whether cases should be passed onto a disciplinary tribunal.
Unlike the professional conduct committee, members of the IDB will be paid for their work. According to the regulator, all members will be given a flat rate of £308 per day or £154 per half day, covering both attendance at meetings and preparation time.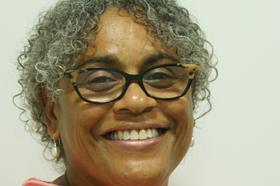 Aidan Christie QC, chair of the IDB, said the move should help to diversify the committee. He said: 'At board level there was a concern that if people were not being paid you were preselecting the sort of people who were available to apply. It would only be people who had practices which would permit them to take half a day or a day off work.
'People who were doing publicly funded work – crime and family work – simply couldn't afford to do it.'
From the start of next year, the BSB will also pay barristers for representation in disciplinary tribunals, scrapping its prosecution panel which has previously provided services for free.
The changes are part of an attempt to streamline the way the BSB assesses and handles reports about barristers. Other reforms include the creation of an independent reviewer role to examine individual decisions and the launch of a new website.
BSB director of legal and enforcement Sara Jagger said: 'These changes will enable us to deal with information we receive and take individual regulatory decisions more efficiently, while continuing to ensure that the decisions we make are the right ones. Our new website will make the work we do in the public interest more accessible than ever before.'