Telecoms giant BT has lost its bid to amend a collective proceedings order (CPO) to make it an 'opt-in' claim, with the Court of Appeal ruling that there is no 'predisposition' for either opt-in or opt-out claims.
BT faces a £590m mass action brought by Justin Le Patourel, former head of market intelligence at industry watchdog Ofcom, on behalf of two million people who are said to have been charged excessive prices for residential landline services.
The company did not oppose an opt-in CPO, where class members must actively sign up to participate, but argued that an opt-out claim, where claimants are included unless they decide otherwise, was inappropriate.
The Competition Appeal Tribunal granted a CPO on an opt-out basis last September, but BT's barrister Sarah Ford QC told the Court of Appeal in March: 'If this case is not suitable for opt-in proceedings, it is difficult to see what case will ever be certified on an opt-in basis.'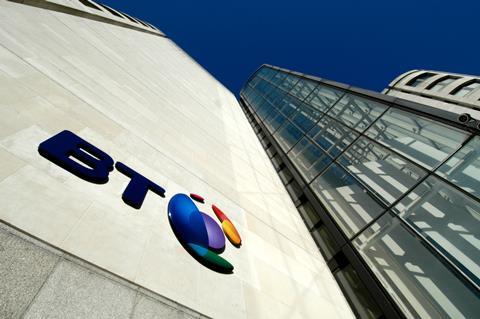 However, BT's appeal was unanimously dismissed on Friday in the first appellate ruling to consider whether collective proceedings should be certified on an opt-in or opt-out basis since the regime was introduced by the Consumer Rights Act 2015.
Lord Justice Green rejected BT's argument that there was a 'general preference' in favour of opt-in proceedings, as well as Le Patourel's contention there was a predisposition towards opt-out claims.
The judge held that the CAT was 'entitled to conclude that if an opt-in was ordered the take-up could be very limited' and also rejected BT's submission that the CAT wrongly treated Le Paroutel's third-party funder Harbour Litigation Funding's preference for opt-in proceedings as 'all but determinative'.
Green said the financial position of parties, including their ability to attract third-party funding, was a relevant consideration for the CAT to take into account. 'If, in a given case, a claim is only viable if third party funding is secured then this is relevant to access to justice and is a factor the CAT should necessarily take into account,' he added.
After the ruling, Le Patourel said: 'Asking people to sign up to legal process which they don't understand, and which has an uncertain outcome, would almost certainly have led to low levels of engagement. This would have made it impossible to secure redress for those affected.'
A spokesperson for BT said: 'We strongly disagree with the speculative claim being brought against us. We take our responsibilities to customers very seriously and will defend ourselves against any claim that suggests otherwise.'
This article is now closed for comment.