The legal sector benefits from the current union between Wales and England, the lord chancellor said today in a keynote address suggesting he would be against a fully devolved justice system.
Buckland, who was born in Llanelli and practised as a barrister in Wales, told the Legal Wales Conference this morning that there was a debate to be had about devolution.
He said: 'I was an early member of what is now known as Public Law Wales because I felt strongly that as devolution developed it was imperative for more Welsh practitioners to become involved in the debate.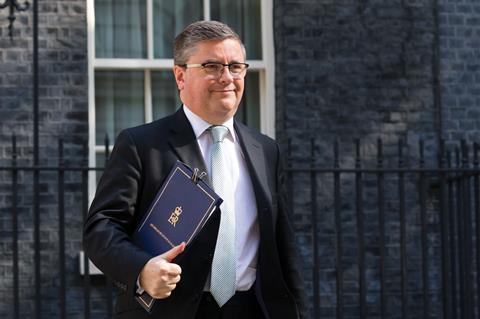 'I was then and still am convinced that the set up we have is best for the law, for our legal sector in Wales as well as in England. It allows us to share resources and efficiencies right across the justice system. It means courts can learn from each other for the greater good of any jurisdiction. Legal professionals have the freedom to practise law whether it's Cardiff or Carlisle.'
Addressing Brexit, Buckland revealed that the Ministry of Justice will shortly begin consulting on a 10-year strategy of private international law.
The lord chancellor said the government was taking a Private International Law bill through parliament 'which will provide a mechanism to give effect to new agreements as quickly and expeditiously as possible'.
Later in the day, a defiant counsel general Jeremy Miles MS told the conference that 'we, as government, will be pursuing a course of devolution and justice in Wales for the people of Wales with renewed vigour once we are in a position to do so'.
Closing the conference, former lord chief justice Lord Thomas of Cwmgiedd said the pandemic had strengthened recommendations made by the Commission on Justice in Wales, which called for full legislative devolution of justice.
Lord Thomas, who chaired the commission, said Wales had shown it is 'perfectly capable' of doing things 'on its own, doing them well and, in many respects, better than England'.