Leading authorities on regulation have called on the Solicitors Regulation Authority to abandon allegations of 'lack of integrity' in disciplinary matters.
Writing in today's Gazette, Gregory Treverton-Jones QC and RadcliffesLeBrasseur partner Nigel West describe the concept as confusing and unhelpful.
Non-lawyers are unable to discriminate between lack of integrity and dishonesty, they stress. This can lead to perverse outcomes for the solicitor concerned when, 'in the real world', suspension and striking off have become 'virtually synonymous'.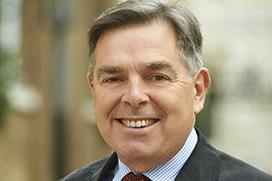 'We long for a return to the former practice of the SRA simply charging conduct unbefitting or professional misconduct and letting the Solicitors Disciplinary Tribunal sort out the gravity of the conduct when proved,' the authors argue.
'The law works best when it is simple, easy to follow and easy to apply. Lack of integrity adds little or nothing of value to professional disciplinary proceedings and is apt simply to complicate and confuse.'
Treverton-Jones is co-author of the The Solicitor's Handbook.