It has been a tumultuous few months for criminal lawyers. As the government threatens to curb jury trials, and 41,000 cases languish in the Crown court, practitioners have also had to wrangle over legal aid fees, flexible operating hours and emergency financial support.
In other words, Caroline Goodwin QC, chair of the Criminal Bar Association, has a lot on her plate. 'It's like tilting at windmills as to what the political view is from week to week,' Goodwin says, when asked about the possibility of trials going ahead without juries.
'It's essential that we're given the air time to consider it properly. [The government] may seek to push the legislation through but that doesn't mean, in taking that line, it will be a nod through... We are actively opposing any change to the way the jury trial system operates.'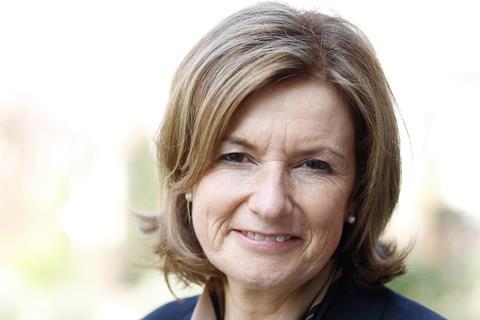 Goodwin insists that court capacity should be maximised before the government succumbs to any 'knee jerk reactions' – an argument, she admits, hindered by the fact HMCTS 'has spent the last 10 years selling off buildings'. Civic spaces could also be used to host trials, she suggests, and civil cases should be moved from combined court centres to free up access to court cells.
Longer operating hours, however, should be approached with caution. 'If we have to look to other hours we may do so. But the absolute bottom line is that we must not bring in, or consider, anything that is in any way discriminatory; that sets apart individuals and prevents them from coming into work'.
While emphatic about the government's role in helping the bar, Goodwin is less forthcoming about steps chambers are taking to weather the coronavirus storm. Are mergers on the horizon? Are criminal sets preparing to scale back their offices?
'For the publicly funded bar there will have to be, like every other profession, an analysis of how it can sustain itself,' she says. 'But what is important is that the future growth of the bar is not jeopardised; that the recruitment of pupils remains as it is now…Yes there will be review, like every other business operation, but we have to ensure those who are coming up through the junior ranks are supported.'
Government funding may be needed, Goodwin says, to enable chambers to keep recruiting pupils after 'many, many months' of lost income.
A new survey by Bar Council found that almost 60% of chambers do not believe they will survive the next 12 months due to a lack of court work. The publicly funded bar has been hardest hit and over a quarter of criminal sets have seen their income fall by 80%. Meanwhile, some 86% of sets that receive the majority of their income from publicly funded criminal work predict they will go under within a year.
Goodwin refuses to comment on how individual chambers are faring, but the crunch is expected to come on next quarter rent day in September, when the impact of a trial-free April and a slow May will be keenly felt.
The CBA chair reacts waspishly to the suggestion that it is all doom and gloom, however. Despite her 'Monday Messages' – weekly blogs that underline the struggles faced by the criminal bar – she says the future is 'very positive for practitioners' and criminal justice is becoming more of a government priority.
The pandemic has also accelerated projects that were moving sluggishly through the Ministry of Justice pipeline. The Cloud Video Platform (CVP) – a secure videoconferencing system – is one such example. 'They managed to produce CVP in six weeks in a project that was meant to take two years. That's how fast it has been rolled out,' says Goodwin, noting some 'fantastic improvements' in operations.
In the end, however, it comes down to money. 'They need to invest in us quite significantly. Get those court buildings open so we can deal with the work that will come through in the future. They can all say the straplines but if they want to deliver their law and order mandate they have to invest in it.'
And with that, Goodwin rushes off to another meeting.