The Solicitors Benevolent Association (SBA), a charity that supports solicitors in financial need, has appointed a new chief executive to instil 'sustained positive change'.
Nick Gallagher will take up the post with immediate effect, replacing interim CEO Andrew Jameson. Gallagher was previously CEO of access to justice charity LawWorks and the Personal Support Unit.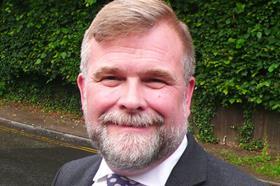 Gallagher is the SBA's first permanent CEO since the departure of Tim Martin in February 2019.
Gallagher said: 'Following many interim CEO assignments where I have completed both shorter turnaround roles and driven organisational growth and improvement over a longer period, I'm excited to take on this permanent role and instil a sustained positive change.'
The SBA's chair of trustees Matthew Robbins said: 'This is an important time for the SBA as we look to the future and raise awareness of what the charity does for the legal sector.'
The SBA is an independent charity which helps solicitors and their families who are in serious financial need.