Firms across the City are cutting office space as lawyers predict that working from home will become mainstream despite the prospect of Covid-19 being brought under control through vaccination.
Listed firm DWF hopes to secure annualised cash savings of £600,000 by reducing space and varying lease terms across its network. The practice said it is reviewing its real estate portfolio around the world and is now marketing surplus property.
Gowling WLG has also reduced its property footprint and is subletting parts of its premises. The firm said it implemented a new property strategy before the pandemic struck, and is now experimenting with different types of workspace.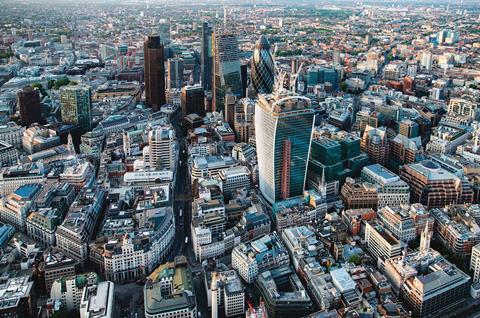 Meanwhile, some firms have given up entire offices in favour of full-time remote working. Slater and Gordon moved out of its London office in September when its two-year lease ended, while Dentons has permanently closed regional offices in Aberdeen and Watford.
A number of high-profile office moves are still going ahead, however. Baker McKenzie is due to move to 280 Bishopsgate in 2023 as part of a 'long-term growth plan'. The firm was originally due to occupy 150,000 square feet but has reduced this by 10%. Magic circle firm Linklaters has signed a lease agreement for 20 Ropemaker in the City of London, effective from 2026. The 14-floor office will occupy over 300,000 square feet. According to the firm's accounts, lease payments will amount to between £308m and £445m over a 20-year period.
Tony Williams, principal of legal consultancy Jomati and former managing partner at Clifford Chance, said much will depend on when firms' current leases expire and their ability to sublet. 'Many firms may be reluctant to make long-term decisions until the pandemic is over and there is greater clarity as to future work patterns and their impact on office space requirements,' Williams said.
Edward Sparrow, chairman of the City of London Law Society, predicted that working from home would soon become 'mainstream' and said coronavirus has destroyed the preconception that working from home is an easy option, inefficient or not acceptable to clients.