Therese Pritchard returns to practice, succeeded by M&A lawyer from St Louis
Lisa Mayhew will serve another term as Bryan Cave Leighton Paisner's global co-chair and Washington-based Therese Pritchard, who is stepping down, will be replaced by corporate partner Steve Baumer in January 2020, the firm announced today. Baumer is based in St Louis.
Bryan Cave Leighton Paisner was created by the April 2018 merger of Bryan Cave and Berwin Leighton Paisner, a process that was led by Mayhew and Pritchard as their firms' managing partners.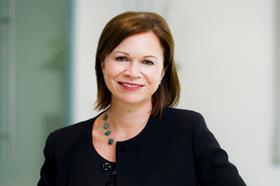 Pritchard said: 'We've accomplished a lot in the last few years, and I am extremely proud to be turning over the role of co-chair to one of the most skilled and respected lawyers in our partnership.' A financial regulation and enforcement specialist, she will return to practice on stepping down as co-chair.
M&A lawyer Baumer joined the firm in 1996 and is a member of the firm's board and diversity & inclusivity advisory board. In January the firm announced that profits per equity partner were up 5% since merger, and that turnover increased 1%.
The firm, as single financial entity, has 1,400 lawyers in 31 offices across North America, Europe, the Middle East and Asia. Its turnover is $1bn.