The Court of Appeal has heard a recording of a mother crying as a judge warns that her child will be taken into care and adopted in family proceedings.
The recording was mentioned on Wednesday, the second day of a groundbreaking case in which the appeal court is being asked to consider how family courts treat allegations of domestic abuse and coercive and controlling behaviour.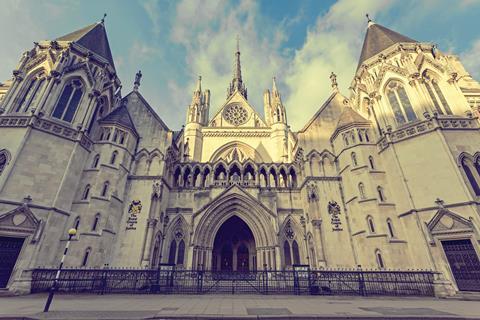 Sir Andrew McFarlane, president of the family division, Lady Justice King and Lord Justice Holroyde are hearing four linked appeals relating to family proceedings involving the welfare of children. The four decisions being appealed were made by circuit judges sitting in the family court.
Amanda Weston QC, representing one of the four mothers bringing an appeal, said: 'The court will be aware that the judge in this case made a number of statements which we say were wholly inappropriate and as such to pressure the mother and make her fearful of the consequences for her and her child in the event she did not bow to the judge's indication that the consent order arrangement, consensual arrangements, should be reached.'
Weston said the mother was frightened by the threat to take her child into care. 'It was a threat of considerable power made by someone of considerable authority, which the mother was entitled to take at face value. It was wholly inappropriate.'
The hearing concluded yesterday, after the court heard submissions from interveners. Judgment was reserved and expected in the next few weeks.
This article is now closed for comment.