Lawyers advising clients in the controversial area of private prosecutions have published a code that aims to improve the standard of prosecutions and increase judicial understanding of the process.
All members of the Private Prosecutors Association (PPA), predominantly lawyers, have committed to abide by the code, but the PPA's chair, Peters & Peters partner Hannah Laming, told the Gazette: 'The target audience for the code is all participants in the private prosecution process. This includes private prosecutors, defendants, witnesses and the judiciary.'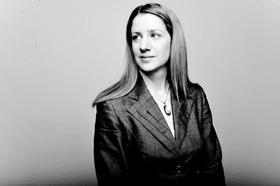 Laming said the code did not represent an informal attempt to set out the law around private prosecutions. 'This is not a codification of the law,' she said. 'It does not intend to set out how to bring a private prosecution. The intention is to provide a benchmark setting out best practice.' It also highlights some of the 'unique' features of private prosecutions.
The current interest in private prosecutions, Laming insisted, does not reflect a lack of faith in state agencies. But public spending cuts are affecting state prosecution decisions. In that light, Laming said: 'We expressly do not criticise state agencies who have to prioritise the cases they investigate because they have limited resources.'
The code reminds prosecutors that they are 'ministers of justice' and should reflect that responsibility in decisions made and records kept on covert surveillance and witness interviews.
Laming added: 'The best thing would be some judicial recognition that these are appropriate benchmarks, and that the courts have regard to the code.'
Private prosecutions remain a relative rarity in England and Wales, and have a chequered history. Laming noted that: 'Some practitioners in the market have adopted different standards.'
Last year, fraudster Paul Sultana received an eight-year custodial sentence following criminal proceedings that were not instigated by the state. The CPS had refused to charge him, and the case was bankrolled by engineering company Allseas, victim of a fraudulent scheme.
However, this year the High Court quashed a district judge's decision to issue a summons to Conservative MP Boris Johnson to face a private prosecution for 'misleading the public' during the UK's referendum on EU membership. Johnson's QC, Adrian Darbishire, successfully argued that the prosecution was 'politically motivated and vexatious'.