A report from the profession's umbrella watchdog has warned that maintaining the current regulatory framework will inhibit reform and fail to create an environment for economic growth.
The paper, a product of cross-regulator discussions facilitated by the Legal Services Board, says the Legal Services Act 2007 has begun to remove barriers to market entry but is still not helping tackle unmet legal need.
But the meetings, chaired by Professor Stephen Mayson, found no suggestion of a 'burning platform' in legal services regulation that requires urgent attention.
The report says key problems remain from the legislation that prevent the efficiency and effectiveness of regulators.
'A number of significant issues are holding back the pace of reform and make the work of the regulators far more difficult than is necessary,' said the paper.
'These problems arise from both the architecture of the current regulatory framework itself and the widespread inflexibility that this architecture engenders.'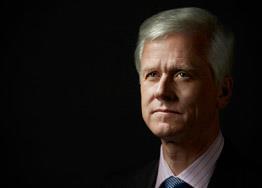 The key problems affecting regulation of the sector include the fixed list of six reserved activities, which are described as an 'accident of history rather than the result of any recent, evidence-based assessment of the benefits or risks'.
The current approach of some legal regulators, to authorise all non-reserved legal activities of a provider if they are offering one or more reserved activities, is also called into question.
The division of professional bodies and regulators, made possible by the Legal Services Act, still provides 'insufficient independence' between some lawyers and their regulators, the paper suggested.
'This for some bodies is holding back the pace of reforms and undermines public confidence in the independence of regulation,' added the paper.
The options for this issue are to bring regulation and representative functions under one body, as was the case before the LSA, maintain the current arrangement, or full separation between regulation and representation.
Under the final system, the paper suggests, practitioners would be given a choice about whether or not they wish to belong to a representative body, with their authorisation fees covering just the compulsory costs of formal regulation.
The issue of legal services regulation is likely to come under scrutiny in the coming years, with justice secretary Michael Gove pledging earlier this month to review the LSA in the current parliament.
LSB chairman Sir Michael Pitt (pictured, top right) said there is now a 'compelling case' for a new regulatory settlement in the medium-term.
'The regulatory framework must be more efficient and effective in seeking to promote strong and fair competition,' he added.
'It has to be capable of responding to rapidly changing conditions in the market whilst also maintaining necessary protections for consumers and the public interest.'