Commercial court judges found 'neither side had covered itself in glory' in the latest judgment in Merricks v Mastercard Incorporated and Ors.
The damages sought in the class-action suit against Mastercard are estimated at a 'staggering figure' of £16.7bn. Former financial services ombudsman Walter Merricks CBE brought the claim on behalf of some 46 million consumers who used Mastercard.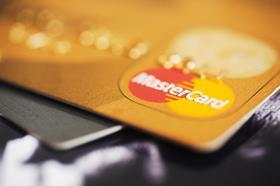 Merricks filed an amended claim form following the tribunal's decision to grant a collective proceedings order. Mastercard's appeal was dismissed. The amended claim form seeks damages resulting from alleged overcharges in the prices of goods or services bought in the UK between 22 May 1992 and 21 June 21 2008 .
Mastercard said it was 'prepared to admit that the entire claim is governed by English law' and on that bases claims based on transactions prior to 20 June 1997 are 'time-barred pursuant to rule 31(4) of the Competition Appeal Tribunal Rules 2003, the original s. 47A of the Competition Act 1998 and ss. 2 and/or 9 of the Limitation Act 1980.'
The latest amendment – referred to in the 20-page judgment as the 're-re-amended reply' – set out factual allegations and matters Merricks will rely on to show 'deliberate concealment' as well as raising a legal argument on limitation based on a Court of Justice of the EU ruling in Volvo AB v RM.
Mastercard argued that the amendment would 'significantly disrupt the conduct of the trial…and the directions' made at an earlier hearing.
The unanimous judgment states: 'We consider that neither side has covered itself in glory in their handling of this matter.' It adds: 'In proactively seeking to identify the various key issues in these massive proceedings which could appropriately be heard in stages, the tribunal was carrying out its role of intensive case management. However, that cannot be done effectively if a party does not elucidate for the tribunal what position it adopts regarding those issues.
'Mastercard was of course not required to set out what the [class representative]'s case should be. But it should have made clear its own position: i.e. that the [class representative]'s s. 32 argument could not succeed because he had not alleged or set out any basis for deliberate concealment (or either of the other two threshold requirements under s. 32).
'Had Mastercard done so, that would have led to clarification as to whether this (untenable) proposition was indeed the [class representative]'s case or whether the [class representative] had (mistakenly) assumed that deliberate concealment was not disputed. We cannot emphasise too strongly that it is only by the parties setting out the respective cases they intend to advance that appropriate case management directions can be made.'
The judgment states that 'the balance of justice clearly favours granting permission to amend.'
The 'Volvo amendment' was also granted. The judges found 'although Mastercard [was] correct that this amendment could have been sought some months earlier, allowing it now does not give rise to any delay.'
This article is now closed for comment.