A merger in the fast-consolidating searches data market could lead to higher costs for conveyancers, the competition watchdog said today. The Competition and Markets Authority (CMA) was reporting on an investigation into the merger between Canadian-headquartered legal technology Dye & Durham and the UK property search specialist TM Group. It said that, unless the companies address concerns, they will be subject to an in-depth investigation.
Dye & Durham and TM Group both provide a one-stop property search service to clients in the property market under several brands. Customers include conveyancers, estate agents and mortgage brokers. The CMA noted that the merger would leave only three large businesses providing these services in England and Wales.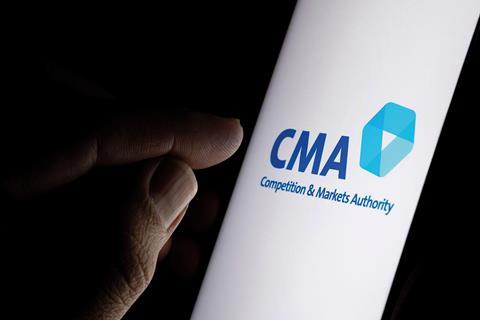 Joel Bamford, CMA senior director, said: 'Our investigation has found that Dye & Durham's purchase of TM Group could increase costs for people buying and selling their home. Property searches are an essential part of the process of buying a home or property. By removing one of the few large, national companies offering this service, the deal could lead to higher fees for legal and real estate businesses, which would then be passed onto house-buyers and businesses.'
The property data market has undergone a wave of consolidation over the past few years with 'proptech' companies scenting opportunities in providing a one-stop shop for electronic conveyancing. Earlier this year InfoTrack, which calls itself the 'home of digital conveyancing' acquired the specialist property start-up Search Acumen. The other player is the Landmark Information Group, part of the DMGT Group.
Dye & Durham has expanded globally over the past few years, into territories such as Australia and Ireland, as well as the UK. Since 2016, it has acquired 11 businesses based in England and Wales, including PIE, PSG Connect, Index PI, York Place, Terrafirma and Future Climate Info, and one in Northern Ireland.
Dye & Durham now has five working days to submit proposals to address the CMA's competition concerns. If suitable proposals are not submitted, the deal will be referred for an in-depth investigation, the CMA said.
In a statement to the Toronto Stock Exchange, Dye & Durham (UK) Limited said it 'is continuing to fully cooperate with the CMA and remains confident in the benefits the [merger] presents for D&D UK and for the property conveyancing market in the UK.'