The master of the rolls has revealed that compulsory mediation is being discussed as a way of keeping more disputes out of court.
Sir Geoffrey Vos admitted that the idea of compulsion was 'highly controversial' but said the Civil Justice Council, which he chairs, is looking at the extent to which litigants should be forced to mediate and if so, in what circumstances. The sub-group's report on the issue will be available shortly.
In a speech to Hull University for the re-launch of its mediation centre, Sir Geoffrey did not commit outright to supporting compulsion but said that almost every dispute has a 'sweet spot' when it is amenable to consensual resolution.
He noted that in the county court, many claimants often feel they are entitled to a judicial determination once they have paid their court fee and will opt out of any suggested alternative dispute resolution. As a result, some projects to promote mediation have stalled because of a lack of take-up.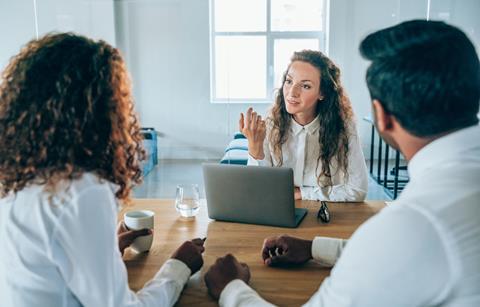 'ADR is not alternative,' he said. 'Dispute resolution needs to become an integrated process in which the parties feel that there is a continuing drive to help them find the best way to reach a satisfactory solution.'
A more holistic approach to dispute resolution, he added, should include 'targeted and repeated' technological and human interventions before cases come to court aimed at resolving the dispute.
'It is no good saying, for example, that because a personal injury has not been resolved in the personal injury portal, it must inevitably run its course to a final hearing in the county court. There must be continuing attempts at mediate interventions as cases progress.'
Sir Geoffrey suggested that the profession stops referring to mediation as 'alternative' at all, and should be 'part and parcel' of resolving all disputes, whether they are between businesses and consumers, amongst families or between the citizen and the state.
When it last looked at the issue in 2018, the Civil Justice Council stopped short of recommending a 'presumption' that parties would agree to ADR as a condition for issuing proceedings. Instead, the group said there should be increased focus on promoting awareness, availability and encouragement of mediation.