Legal regulators have been accused of enjoying a 'cosy relationship' with large law firms after it emerged today that key evidence was not requested in a meeting with magic circle firm Allen & Overy.
SRA chief executive Paul Philip confirmed to MPs today that the firm is being investigated over its role in drawing up a non-disclosure agreement involving disgraced film producer Harvey Weinstein.
The House of Commons women and equalities committee heard that the firm had informed the committee it believed disciplinary action would not be taken. Philip said that was not the case and an investigation is ongoing, but he admitted that the SRA had not asked to see the agreement when it initially met the firm in November.
Conservative member Philip Davies MP said the regulator had evidence 'right in front of your nose' but had 'single handedly done nothing'.
The SRA seemed to have a relationship, he said, with solicitors which was an 'old boys' network where everyone is scratching each other's backs and not taking things seriously'.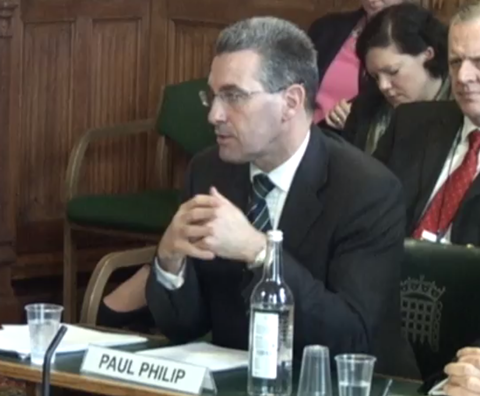 When Philip said the 'average solicitor' would not agree, Davies added: 'Maybe it is just a cosy organisation for big solicitor firms.'
Zelda Perkins, formerly with Weinstein's film company Miramax, told MPs on the committee last month that she resigned because the producer 'sexually assaulted and attempted to rape a colleague'. Weinstein denies all allegations of non-consensual sex.
Allen & Overy acted for Miramax and Weinstein in helping to conclude the agreement, a settlement which Perkins said was 'morally lacking… on every level'.
Mark Mansell, a partner at Allen & Overy who was involved in drafting Perkins's agreement, told the committee last month he would never produce an agreement that would potentially be seen as perverting the course of justice. 'I would always make it clear that an individual's legal and regulatory obligations were paramount and that nothing in the agreement would override those,' Mansell said.
Philip admitted that the investigation could take months to conclude but denied the SRA treated large firms differently, saying the regulator had pursued disciplinary action on several occasions in the past three years.
He made clear the SRA would take action against any firm which had sought to cover criminal activity through a non-disclosure agreement.
MPs also explored whether solicitors helping to write NDAs were placing their duties to the client above their wider obligations. Francesca West, chief executive at whistleblowers' helpline Public Concern at Work, told the session: 'You would be shocked by the behaviour of solicitors in coming to settlement agreements.'
Philip stressed that most solicitors do a good job in difficult circumstances, but he added: 'Solicitors get [that] putting their client first as an important obligation. When that conflicts with the rule of law and the administration of justice I think they could consider their position more carefully at times.
'Bullying in a litigation perspective is quite frankly unacceptable and an abuse of power and should be reported to us.'