A former consultant with a Midlands firm has failed to convince a tribunal that he was an employee for the purposes of making a claim.
Solicitor Gboyega Okunniga claimed that he had been employed as a supervisor at Clifton Law Solicitors and said he experienced an unlawful deduction from his wages.
But sitting at Birmingham employment tribunal, Employment Judge Miller said the relationship between Okunniga and the firm was one of a contract for services.
The judge said there was no evidence to supported the claimant's asserted belief that he was ever an employee and found his case to be 'at best opportunistic'.
He added: '[Okunniga] was free to accept or refuse particular instructions, free to come and go at the office to suit his convenience and was not under any real or effective control of the respondent as an employee would experience it.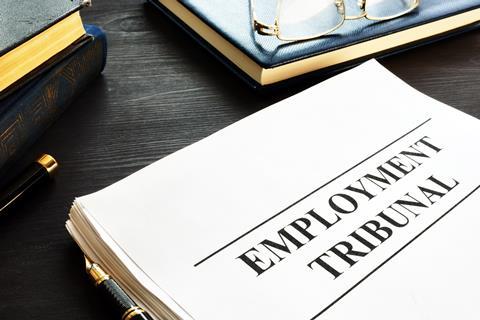 'Further, the claimant was, under the consultancy agreement, able to use his ability to manage his working time and source his own clients to increase his profits.'
The tribunal heard that Okunniga worked for the firm from May 2018 as a consultant solicitor: he was required to generate his own clients where possible and had to refer at least five new clients within the first 60 days. He was entitled to claim 60% of fees for work he brought in and 50% for work the firm had brought in.
Okunniga said that from June 2018 he was offered employment as a legal aid supervisor, after the firm had secured a contract to do publicly-funded work, on a salary of between £25,000 and £32,000 a year.
He claimed to have received no money in respect of this alleged employment, but the judge said there was no evidence of him chasing this up. It was 'inconceivable' that he was working for five days a week, seven hours a day on legal aid work, either in the office or from home. The judge said that as late as January 2020, when his relationship with the firm ended, Okunniga clearly believed he remain an independent contractor.
The claim was dismissed.