Consumer clients are increasingly ready to look nationwide for their lawyer and happy to speak to them through video chats, according to new research.
The latest IRN Research Legal Services Market Report found that 71% of consumers were comfortable with the option of using Zoom or similar technologies for legal consultations – although a similar percentage were just as happy speaking on the phone.
The proportion of people who would think about engaging a law firm or solicitor anywhere in the country is now at 59%, compared with 46% who would have considered this in 2019.
'Virtual consultations are here to stay and more legal providers will have to become adept at running these sessions,' the report's authors conclude. 'Of course, as this survey has shown, there will be some clients that will still demand a physical face-to-face contact in a firm's office but a large majority of those using legal advisers during the pandemic and using video calls have been comfortable with these and would use these again.'
But while the pandemic appears to have altered people's perceptions on how they interact with lawyers, the ways of finding an adviser show few signs of rapid change. Recommendations from friend, family and work colleagues have grown in importance: 38% turned to these sources when finding a lawyer this year compared to 33% in 2020. More than a quarter of consumers have gone back to a law firm or solicitor they have used before.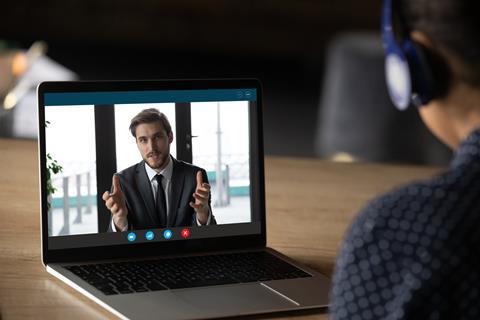 Web search engines were used by 25% of consumers compared with 17% in 2019 and 2020. The percentage using review and comparison sites reached 10% in 2021 – which is higher than in previous years - while use of price comparison sites increased to 6% this year from 2% in 2020.
Overall, 62% of respondent said they would ask friends, relative and work colleagues for recommendations if they needed a lawyer, with 36% likely to use internet search engines and 23% going to Citizens Advice. Consumer review and comparison sites were the fourth most likely choice for finding a lawyer in future.
As in 2020, only three legal brands had awareness levels above 50%: InjuryLawyers4U, National Accident Helpline and First4Lawyers. Irwin Mitchell was recognised by 45% of those surveyed, closely followed by Slater and Gordon with 40%.
But awareness of the SRA and Legal Ombudsman is still low. Just 24% of legal services users knew that their adviser was regulated and 16% knew they could go to the ombudsman with a complaint.
The survey of 1,200 individuals found interest in downloadable legal documents, with 72% of people saying they would be likely to use a website with templates for DIY law if these were priced at just a few pounds. Consumers were most likely to try and do probate themselves, followed by divorce and wills. Six in 10 consumers would also use a freelance solicitors if they offered advice at a lower price compared to traditional law firms.