A major overhaul of probate legislation is on the agenda, as the government urgently looks to change requirements around witnessing wills in the wake of the coronavirus outbreak.
The Law Society and the Ministry of Justice are discussing ways to deformalise the signing of wills and to make it quicker to register for lasting powers of attorney. Currently a will must be signed by the testator and two independent witnesses.
Among the options on the table are an Australian-style approach which would give judges more flexibility when deciding what constitutes a will; a European-style system where testators could write wills by hand without witnesses; and a process where wills could be witnessed electronically. Current laws around the signing of wills have been in place since 1837, and it is unclear whether new legislation would be revoked once the coronavirus crisis is over.
James McNeile, partner and head of private client at regional firm Royds Withy King, suggested that legislation could be introduced that mirrors the process of will making for those in the armed forces.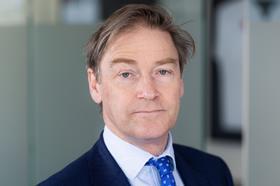 He said: 'Section 11 of the Wills Act 1837 introduced the privileged will which allows for members of the armed forces to draw up a will quickly when they do not have the time, resources or capabilities to comply with formalities otherwise needed. They are able to make either a written or an oral will and, if written, there is no requirement for witnesses to its execution…
'With the coronavirus pandemic moving as quickly as it is, this is seeing more people wanting to draw up a will and sometimes with practical difficulties to execution. Having a privileged will would enable them to do this and reduce concern of there not being a will in place when really needed.'
*The Law Society is keeping the coronavirus situation under review and monitoring the advice it receives from the Foreign & Commonwealth Office and Public Health England.