A London local authority's rent proposals could spell the end of a legal advice service set up nearly five decades ago by prominent human rights lawyer Helena Kennedy QC, the Gazette has learned.
Since 1973 Waterloo Action Centre (WAC) has served as a community hub, offering a wide range of services including Waterloo Legal Advice Service. However the centre says a new community sector strategy which the London Borough of Lambeth is consulting on puts its future at risk.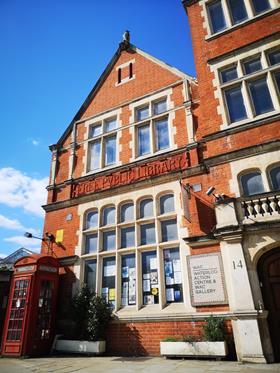 The authority says voluntary sector organisations occupy a range of council-owned buildings, paying widely differing fees and charges. It plans to standardise rates.
WAC currently pays a peppercorn rent and says the council's proposals could result in its rent rising to £45,000 a year plus £5,000 building insurance within four years. The centre, which is funded by grants and renting space to community groups, says the new rent would represent a third of its income. Leases would be granted for a period of up to 10 years but the centre says a 25-year lease is usually required by charitable trusts to give capital grants for building works.
Explaining the history of the advice service, WAC vice-chair Jenny Stiles said she was appointed by Lambeth as the first community worker in the area and helped the council set up the centre. She told the Gazette that in the early 1970s she shared a flat with Baroness Kennedy, then a pupil barrister, and who set up a legal advice session at the centre. The advice service has since been running every Thursday evening.
Stiles said: 'For 49 years we have had evidence that there are always lawyers who will do that bit extra for others and pensioners willing to make sandwiches for lawyers who come straight from work, and a volunteer willing to do crowd control and caretaking for the lawyers. Such magic needs community premises.'
The centre set up a Waterloo Action Centre Community Defence website to collect testimonials so that it can demonstrate its value to the council. One testimonial says: 'My daughter was greatly helped by the Legal Advice Service after she was punched in the face on a bus. It is very short sighted of Lambeth council to impose such a large prohibitive increase in rent, especially now, as it will deny these services to people who, after lockdown, will need the support even more.'
Lambeth council said: 'The council's proposed Voluntary and Community Sector (VCS) Asset Strategy, which is currently the subject of a public consultation, seeks to support and enhance the work of all VCS groups within the borough, by providing them with a consistent, fair and transparent platform and basis for occupying council-owned properties.
'Under the proposals, all VCS tenants will be granted consistent lease terms of up to 10 years, on a low and subsidised rent, allowing them to focus on delivering social value to residents. The council proposes that Waterloo Action Centre will, after a period of transition, pay a rent that reflects an 80% rental subsidy from the council. There would be no increase in rental in the first year, and any proposed increases will be gradually phased over a three-year period to enable WAC to build up more capacity and account for this proposed increase.'