The High Court has issued a stinging rebuke to solicitors who failed to take reasonable steps to ensure effective service in accordance with the rules.
In Gregor Fisken Ltd v Carl costs judge Leonard ruled that the claimant had made three errors in serving its bill of costs and so was not entitled to a default costs certificate. The court also rejected an application from the claimants seeking a remedy for the faulty service, the judge stating that any caveats in civil procedure rules do 'not operate to validate service that does not comply'.
Leonard said it was 'evident' that the claimant failed to take reasonable steps to effect service and noted that the basic rules not followed here should have been familiar to every solicitor who conducts litigation.
The judge said the claimant only had to send the appropriate documents by DX or ordinary first class post to the defendant's solicitors. Instead, they had attempted to serve the wrong person, by the wrong method and posted it to the wrong address.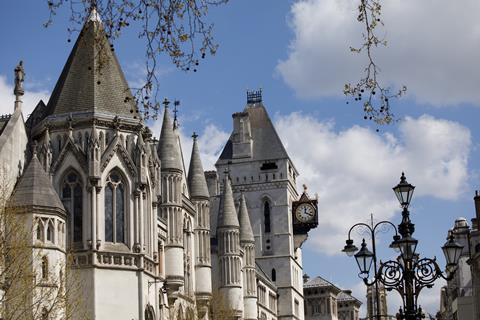 'The multiple errors made in purporting to serve the defendant could have been avoided with a little diligence,' he said. 'Solicitors are officers of the court. They are expected to understand and to comply with the Civil Procedure Rules…retrospectively authorising service on the facts of this case, would offer an indication that even for a solicitor, compliance with the rules is optional.'
The court heard that after the claimant was successful at trial in a contracts dispute, the defendant was ordered to pay the claimant's costs partly on the indemnity basis, to be assessed if not agreed.
The claimant's costs came to around £511,000, and their solicitors emailed the defendant directly with a bill of costs (when he had not agreed to this), as well as sending a hard copy of the documents to an address which was owned by the defendant but did not qualify as his address for service. Nothing was served on the defendant's then-solicitors.
There was no response from the defendant, and in November last year the claimant obtained a default costs certificate for the full amount claimed. Before the court in March, the defendant applied for a general extension of time to serve points of dispute to the costs bill, as well as to set aside the default costs certificate. The claimant applied at the same time to remedy any error in respect of serving the bill of costs. The court ruled the claimant was not entitled to a default costs certificate and it was set aside. He asked for a timetable to be drawn up which would include an appropriate period for service of points of dispute.