The Crown Prosecution Service has outlined the principal reasons for firing 15 lawyers from the department in the past five years - while insisting that the figures show that it has the right calibre of staff.
Director of public prosecutions Alison Saunders said the factors behind dismissals since 2012 were inefficiency resulting from sickness absence, gross misconduct, serious negligence and conviction for a criminal offence.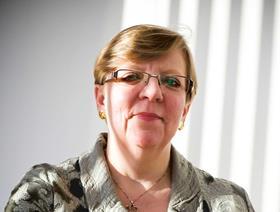 The information was revealed in a letter to the justice committee of the House of Commons following up on Saunders' evidence session last month on the work of the CPS.
Saunders had been pressed during the session to give assurances that the CPS has the 'right calibre' of prosecutors, and it was suggested that 15 dismissals out of the 123 lawyers who committed misconduct in the period was a 'very small number'.
Saunders explained in her letter that examples of misconduct leading to disciplinary action short of dismissal included breach of confidentiality, breach of security requirements, breach of the CPS 'dignity at work' policy, dishonesty, professional negligence and a refusal or failure to carry out a management request or instruction.
Where lawyers have not been dismissed, 63% of cases have concluded with a written or final written warning, 32% have concluded with no formal warning, and the remainder are either ongoing or have ended with someone's resignation.
Saunders added: 'In determining the level of misconduct, a manager is required to consider the available facts and determine a proportionate response to the behaviour under consideration.'
The DPP also stated that in the last five years 73 non-lawyers employees have been dismissed from their posts, for misdemeanours including a criminal conviction, unauthorised absence and a failure to reach the required standards during probation.