Senior judges have highlighted a 'data desert' on vulnerable parties and witnesses within the civil justice system in a report published today.
Sir Terence Etherton, master of the rolls and chair of the Civil Justice Council, says appropriate assistance must be given to vulnerable individuals to ensure they can take part in proceedings to the best of their ability.
The council was tasked by the Ministry of Justice to investigate how vulnerable individuals can participate in civil litigation (defined as everything except criminal or family cases). In a 155-page report published today, the council's working group on vulnerable parties/witnesses - comprising mostly judges - makes 18 major recommendations.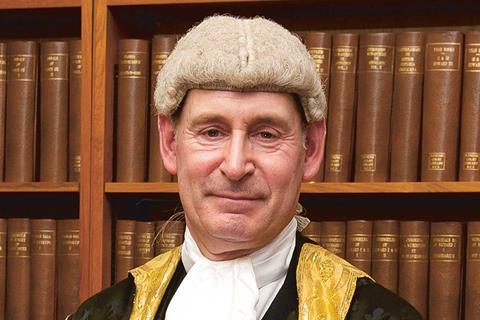 On court forms or in online procedures, the report says there is no requirement or ability to raise vulnerability when commencing or responding to proceedings, or acknowledging the service of proceedings. There is no data on the number of vulnerable parties or witnesses who appear before the civil courts or in relation to any steps taken to assist them.
The council states: 'It is a "data desert". As a result, there is no evidence to assess the extent to which the civil justice system is assisting (or failing) court users and gaps/issues identified.'
Consultation responses were nearly unanimous that there was insufficient awareness about the nature and extent of vulnerability of court users.
The council makes 18 recommendations. At the outset of proceedings, witnesses should be asked whether they are vulnerable in any way and whether they need help. There should be a way to identify vulnerable witnesses or parties as early as possible in the process, whether the process is on paper or online, and for the information to be registered.
The Judicial College is told to provide enhanced, mandatory training to civil judges to detect and assist vulnerable witnesses. HM Courts & Tribunals Service should do the same for all staff who handle civil cases.
His Honour Judge Barry Cotter QC, chairman of the working group, said: 'The public consultation undertaken by the CJC highlighted very real concerns about the current level of assistance for vulnerable people in civil proceedings, and also the lack of data. One of the council's recommendations is that data must be gathered on vulnerable people in the court system, and adds to the arguments for greater data collection across the entire justice system. The council hopes that those organisations to whom the recommendations are directed, will consider them as a matter of urgency.'