The litigation funding industry breathed a sigh of relief after the Court of Appeal ruled that the financing behind a £1bn truck cartel group action did not constitute a damages-based agreement (DBA).
Over 15,000 claimants are trying to bring a collective action against major truck manufacturers over alleged cartel activity. Third-party funders Therium and Calunius Capital have agreed to finance the case.
In Paccar Inc & Ors v Road Haulage Association Ltd & Ors, truck manufacturer DAF argued that the funding arrangement constituted a DBA, rendering the agreement unenforceable between the funder and the claimant. In such a situation, a tribunal may refuse to authorise collective proceedings.
The CoA was asked to consider whether funding agreements 'entered into with claimants by third parties who play no part in the conduct of the litigation, but whose remuneration is fixed as a share of the damages recovered by the client' count as DBAs. If the court had ruled in the affirmative, 'the likely consequence would be that most litigation funding agreements currently in existence would be unenforceable'.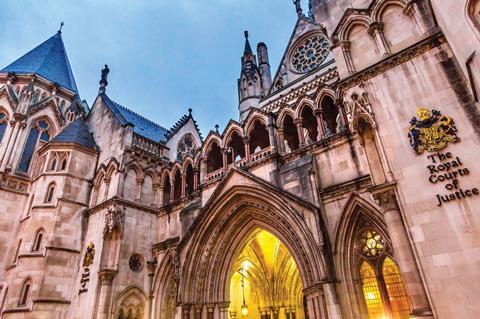 In judgment, the Court of Appeal agreed with a Competition Appeal Tribunal decision from 2019, which found that the funding was not a DBA and therefore did not fall foul of regulation.
'The result of the construction for which DAF contends is in my judgment both anomalous and unreasonable, because it would bring any form of the provision of financial assistance for the making of a claim within the ambit of the [Compensation Act 2006], without regard to the fact that pure litigation funding was not then perceived to be a problem which required fresh legislative intervention,' Lord Justice Henderson concluded.
The judge distinguished between proactive 'claims-farming' and the non-champertous litigation funding by professional third-party funders in return for a reasonable share of the client's recoveries.
Appellant DAF sought permission to appeal from the CoA and to begin proceedings for judicial review. The court dismissed the application for permission to appeal due to lack of jurisdiction. However it granted permission to challenge the tribunal's judgment through JR.
The Road Haulage Association was represented by Backhouse Jones Solicitors. Backhouse director Steven Meyerhoff said the ruling is 'great news to the litigation funding industry'.
'While there might have been a nagging doubt as to whether independent litigation funders were unwittingly caught by the regulation of DBAs, this judgment has put beyond doubt that they are not,' he said.