After 47 days of trial, a blockbuster case against Dechert, a former City partner, and the Serious Fraud Office is due to close today.
Kazakh-based mining company Eurasian Natural Resources Corporation (ENRC) is suing Dechert and its former head of white-collar crime, Neil Gerrard, for negligence. It also accuses the SFO of misfeasance in public office and inducing breach of contract. The respondents deny all wrongdoing.
The claim relates to ENRC's retainer of Dechert and Gerrard between 2011 and 2013, when Gerrard conducted an internal investigation into allegations of fraud and corruption at a subsidiary.
In its written closing submissions, ENRC accuses Gerrard of leading a 'constantly expanding, never-ending and grossly disproportionate roving enquiry' into the mining company, in 'far-flung jurisdictions'.
It describes Gerrard himself as a 'dishonest City solicitor motivated by greed and personal status, who got his way by bluster, threats, personal attacks, leaking privileged and confidential client information to the press and the prosecutor and secretly sending ENRC's head of compliance to "turn Queen's evidence"'.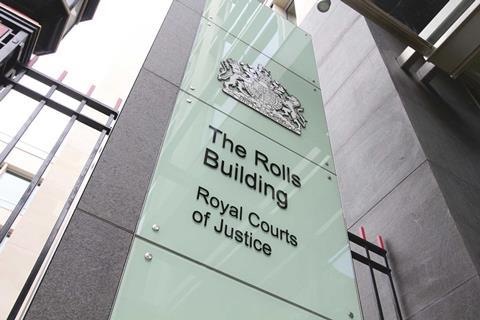 Dechert and Gerrard responded with equal force in their written closing submissions, describing the case as 'false' and 'characterised throughout by contrived, self-serving, selective, irrational, cynical and malicious misconstruction and misrepresentation of context, events, written and spoken exchanges, and individuals' intentions and motives; and, in key aspects, reliance on lies'.
Meanwhile, the SFO said that ENRC had called a 'parade of admitted liars' to give evidence in court. In contrast, it argued that the seven SFO officers accused of dishonesty all have a 'lengthy history of professional achievement and public service'.
Responding to the SFO's submissions today, Nathan Pillow QC, for ENRC, said his client was 'not suggesting that the various [SFO] individuals were dishonest like a gang of robbers or pick pockets'.
'The ends could have been entirely public spirited or benign. It's not the motive that matters; it's the exceeding or power, deliberately or recklessly…The officials acted in the absence of an honest belief in lawfulness of their actions.'
The trial opened in the High Court on 24 May. ENRC is represented by Hogan Lovells; the Dechert defendants are represented by Clyde & Co; and the SFO is represented by Eversheds Sutherland.