A 51-year-old man who wasn't happy with the advice he had been given by a Clitheroe solicitor bought a tin of metal paint and daubed the lawyer's car with it.
Blackburn magistrates court (pictured right) heard the day before that incident that Nigel Graham Biddulph had damaged a gaming machine in a bookmakers and the day after threw a brick at a police car.
Biddulph, of the Islington Motel, Great Bolton Street, Blackburn, pleaded guilty to causing £2,000 worth of damage to a car belonging to Ian Barry Dearing.
He was made subject to a community order for nine months with a drug rehabilitation requirement for six months, a 15-day rehabilitation activity requirement and ordered to pay £240 compensation.
Alex Mann, prosecuting, said Biddulph had already been dealt with for the offences committed on the day before and the day after the one before the court.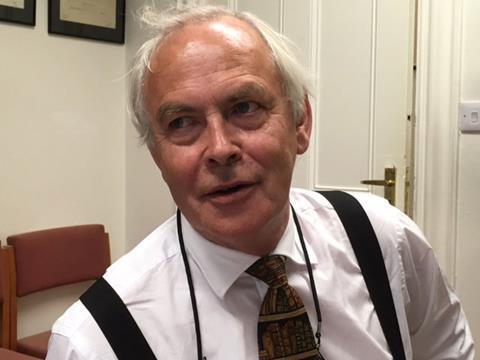 Dearing discovered black paint had been applied to the back of his car, which would require a professional respray.
Police recovered CCTV from a shop where the paint had been bought and showed it to staff at the solicitor's office who remembered Biddulph being there on the day.
Scott Parker, defending, said Biddulph had been illegally evicted from his home and had gone to see a solicitor for advice.
'Nobody could help him and it seems because of the way he was spoken to he went and got this paint,' said Parker.