A divorce finalised almost 12 years ago has been set aside by the Family Court after it was found that the wife had no notice that proceedings were ever initiated.
In Randhawa v Randhawa His Honour Judge Moradifar concluded the wife's purported signature on the acknowledgement of service form, signed in 2010, was a forgery created by or on behalf of her husband.
The judge cited no direct evidence that the husband was responsible, but found his explanation for failing to provide a sufficient sample of his handwriting lacked 'any credibility'.
'It is clear to me that in 2010, Mr Randhawa had a vested interest to be divorced from Mrs Randhawa,' said the judge. 'He was the only one of the parties who had an involvement in the divorce process in circumstances that I find that Mrs Randhawa did not have notice of the divorce proceedings. Thus leaving Mr Randhawa as the only person with opportunity and motive to ensure that the divorce proceeded without difficulties.'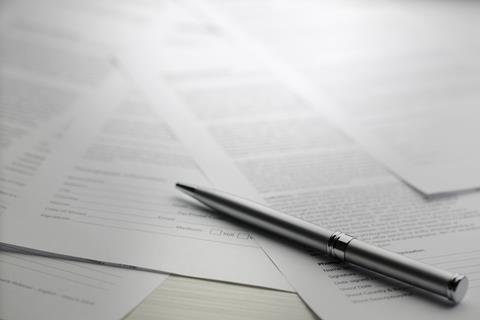 The court heard the couple were married in 1978 and the husband petitioned for divorce in January 2010, with final decree granted in April on the grounds the marriage had irretrievably broken down due to the wife's unreasonable behaviour.
During an eight-day hearing last year, she alleged the divorce proceeded without any notice to her and that the acknowledgment document – where she agreed not to contest the grounds – was not signed by her.
The husband denied her allegations and resisted the application to set aside, asserting his wife was fully aware and engaged in the process, and that for cultural reasons they kept the divorce a secret. He has since remarried and has a child with his new wife.
The judge concluded that the husband was a man who would 'take any necessary steps to achieve his ends' and denied wrongdoing until faced with no other option. The wife was also described by the judge as having 'little regard for the law', but there was no evidence to back her husband's suggestion that the signature on the acknowledgment of service was 'faked' by her.