An entrepreneur who left the legal profession to make a fortune in the first dotcom boom is returning to his roots by founding an 'app store' for lawtech. Andrew Klein (pictured) is the founder of Amsterdam-based Reynen Court, which aims to cut the time taken for a firm to procure systems 'from months to minutes'.
Reynen Court will open for business by early September, Klein told the Gazette. Backers include international firms Latham & Watkins and Clifford Chance.
Klein was a pioneer web entrepreneur in the 1990s. The Harvard Law School graduate founded the first online investment bank, Wit Capital, which in 1999 was valued at more than $2bn. He had previously practised at New York firm Cravath, Swaine & Moore. Reynen Court will be his seventh startup; other ventures include a media agency and a micro-brewery.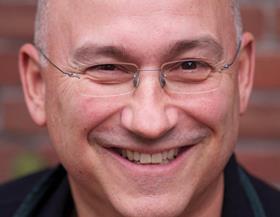 The idea of Reynen Court is to provide a platform through which firms can buy software packages as and when they need them, rather than negotiating with individual suppliers. 'What we're trying to do is take the friction out of the challenge firms face implementing new technology,' Klein said. More than 80 vendors have agreed to collaborate, he claimed, ranging from startups to suppliers 'in the million-dollar category'.
Systems offered through the platform will be 'containerised' – they will run as self-contained packages on the cloud, rather than on the firms' own hardware. While this is the norm in most industries, law firms are 'still in the data-centre era', Klein said.
The serial entrepreneur's interest in returning to the legal sector was piqued by the gap between the activity in the start-up sector – 'there are hundreds of AI-enabled legal tech innovations' – and the slow pace of adoption. 'It is one thing for a firm to buy a system, another to get all the lawyers using it.' An app store-style approach could be the solution, he said.
For Klein the venture will be a homecoming in more than one sense – the company is named after the street where he grew up in Ridgewood, New Jersey.