The academic who claims to have invented the bitcoin digital currency has won a libel case against a blogger who accused him of fraud - but will receive just £1 in damages after a judge ruled he had made a 'deliberately false case' about the harm caused.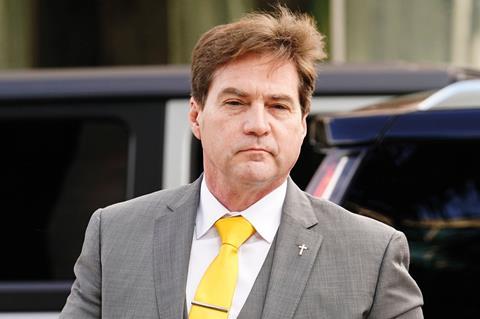 Ruling today in Wright v McCormack, Mr Justice Chamberlain found that tweets stating among other things that 'Craig Wright is not Satoshi' had defamed Dr Craig Wright, an Australian computer scientist, who claims to be 'Satoshi Nakamoto', the pseudonymous author of the seminal bitcoin white paper.
Blogger Peter McCormack abandoned a defence on the basis of truth, saying he could not afford the costs of such a trial. Thus the court did not have to rule on whether Wright is 'Satoshi', but principally on the question of whether the publications caused serious harm as required under the 2013 Defamation Act.
Ruling overall in favour of Wright, the judge found that key parts of evidence - concerning the withdrawal of invitations to several academic conferences following the publication - to be untrue.
'Nor was I impressed by the suggestion that Mr McCormack's allegations would have prevented [Wright] from becoming a magistrate,' the judge observed.
Because Wright 'advanced a deliberately false case and put forward deliberately false evidence', he 'should receive only nominal damages', the judge said.
He entered judgment in the sum of £1 and invited submissions on the questions of injunctive relief and costs.
Wright was represented by London specialist firm Ontier LLP. Managing associate Simon Cohen said: 'The defamation laws in England are increasingly challenging for claimants but Dr Wright has successfully exposed the damage Mr McCormack's deliberate campaign has caused to Dr Wright's reputation. Social media provides no hiding place for libellous comment and nor should it.
'We are pleased that this has been recognised by the court today, but are reviewing the judgment carefully with a view to appealing the interpretation of Dr Wright's evidence.'
This article is now closed for comment.