Workplace and employment firm Doyle Clayton has adopted a John Lewis-style business model in the form of an employee ownership trust, joining just a handful of law firms who have made the switch.
The London-based practice, which started out as an employment law boutique, is now owned by its staff and hopes the firm will become more innovative and inclusive as a result. No management changes have taken place or are planned.
The move means that employees will receive a revised bonus of up to £3,600 tax free, on top of other bonuses already in place. The firm is also rolling out a staff engagement survey looking at benefits and working conditions.
Peter Doyle, chief executive, said: 'The most important asset in our business is our people. All of our staff need to be actively involved in improving our services and their delivery.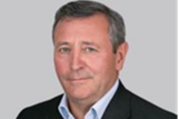 'Employee ownership is not a new idea and many well-known businesses of all types have embraced it successfully. For our next chapter, we believe that it is the right choice and one that will help us to be a more inclusive and dynamic organisation.'
London firm Hodge Jones & Allen (HJA) became entirely owned by its employees in December 2018, when its founder and other equity partners agreed to sell the business to an employee ownership trust.
HJA Limited trades and is run in the same way as HJA LLP, but 100% of the shares of the new limited company is owned by the trust rather than by members of the LLP.
West-Country based Stephens Scown and London firm Postlethwaite are also full members of the employee ownership association.
Doyle Clayton said it expects other firms will soon follow suit.