The extent of legal professional privilege (LPP) comes into the spotlight tomorrow as a hotly awaited appeal involving the Serious Fraud Office's attempts to obtain documents from a multinational mining company opens in the Court of Appeal.
In Director of the Serious Fraud Office v Eurasian Natural Resources Corporation the court will consider whether documents prepared by the company for an internal investigation into allegations of corruption should be protected by privilege.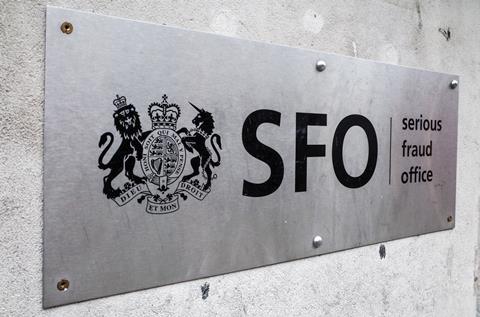 A High Court ruling last year favoured the SFO by ruling that privilege did not apply. The Law Society, represented by Dinah Rose QC instructed by City firm Reed Smith, is intervening to safeguard LPP.
The Gazette understands that one line of argument, if taken, could result in the discontinuation of a controversial 15-year-old test of to what legal advice privilege (LAP) can apply.
In Three Rivers No 5 [EWCA 2004] the Court of Appeal found that interviews conducted by a company's solicitors with that company's employees are not covered by LAP as employees do not form part of the 'client'.
This led to a situation where, in any given case, the 'client' might be restricted to a limited group of employees and that documents prepared by anyone else in the organisation would not be privileged, unless prepared for the purposes of expected litigation.
The 2016 High Court judgment The RBS Rights Issue Litigation also applied the Three Rivers test to rule that interviews conducted by solicitors with bank employees were not privileged.
Michael Roberts, partner at Hogan Lovells, which is representing ENRC, said: 'Legal privilege is a cornerstone of our system, and this is probably the most significant privilege case of the last ten years which should provide much needed clarification around the application of privilege in internal investigations.'
The High Court's ruling in the SFO case also created uncertainty on defining what constitutes a reasonable expectation of litigation. According to the court, privilege could apply only if ENRC expected actual criminal prosecution.