A personal injury solicitor who falsely let clients believe for months that their claims were ongoing acted dishonestly, a tribunal has ruled.
Femida Jamali, formerly in the Manchester office of national firm Slater and Gordon, misled a total of eight separate clients over the course of more than a year, telling them their cases were progressing when in in fact they had been struck out. She was today struck off the roll and ordered to pay £36,000 in costs.
Jamali was not present or represented for her hearing before the Solicitors Disciplinary Tribunal, which went ahead in her absence. The tribunal heard she had 'panicked' when the cases ended and wrote emails to the clients blaming administrative difficulties that were being addressed.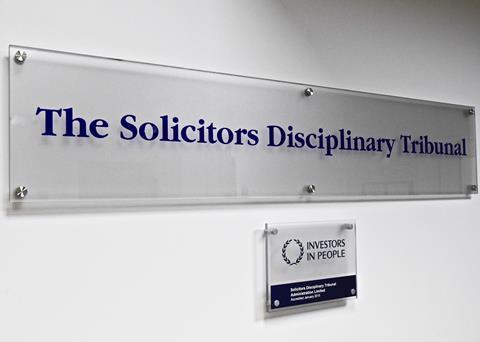 Her misconduct came to light in mid-2017 when the firm carried out an internal investigation, which in turn was passed to the SRA. She was found to have acted dishonestly on four counts by the tribunal following a hearing on Monday.
The tribunal heard that Jamali, who was admitted in 2008, was given responsibility for a number of RTA claims after joining Slater and Gordon in 2016. But a series of mistakes led to claims being struck out without the clients even knowing.
In one case, where the claim was struck out in December 2016, there was no evidence found to suggest Jamali notified the client about the court's decision. It was not until May 2017 that she wrote to the client saying that due to a 'technicality' the hearing had been removed from the list. There was no evidence, the SRA stated, that she had used the time in between to apply to the court to reinstate the case. The client was finally informed in July 2017 that his case had been struck out, giving little opportunity for him to challenge that decision.
In another case, the tribunal heard, a claim had been stopped because of an issue over medical records, but Jamali made no effort to obtain these documents.
Michael Collis, representing the SRA, said Jamali's actions 'served to cover up the poor service that she was providing'.
He added: 'She must have at least suspected if not known the claim had been struck out but nonetheless continued to prepare for a separate trial date in 2017 without taking any steps to remedy or confirm the position with the court.'