Leading judges and academics have urged the government not to abandon the principle of physical court hearings in pursuit of modernisation.
The Civil Justice Council this week backed the government's reform programme in principle but warned against assuming the changes will cut the need for parties to attend court.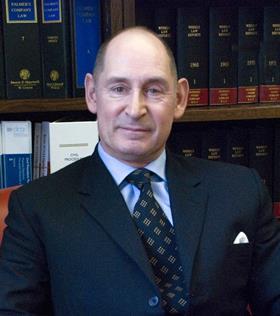 HM Courts & Tribunals Service signalled on Wednesday it wants to move towards greater use of online courts and parties resolving their disputes away from the shrinking court estate.
The CJC, chaired by master of the rolls Sir Terence Etherton, said that in cases where people face the loss of their home or bankruptcy, they must be able to attend court. Further, in the family field it should be accepted that children disputes will require the parents' presence.
In its response to the HMCTS consultation on the courts estate, the council said: 'Those who will continue to attend will be from the lowest 25/30% by way of income and those least able to master IT, pay extensive travel costs or childminding fees.
'The further away from court the less likely a party is to attend or even defend a case. Therefore, it is important to emphasise that there will still remain a need for a substantial proportion of court users to attend final hearings in relative ease.'
The CJC said any new technology must have adequate investment and a sensible pilot period, with specific funds allocated to overcome the issues already experienced with the quality of video links in court rooms.
'The court of the future aspirations are laudable and welcome, but there needs to be an acceptance that some of those aspirations will be medium- and long-term goals, as the existing estate is gradually improved, modernised or replaced,' added the response.
The government has identified a further eight courts, which may be suitable for closure and is likely to make further reductions once the reform programme is fully under way.
The CJC said the proposed benchmark that 'nearly' all users should be able to attend a hearing on time and return within a day was too vague in its scope.
It suggested that 'nearly all' should be substituted with a minimum percentage of court users, and that the cost and 'real time' journey length should be taken into account when considering travelling by public transport.
The response added: 'The CJC urges HMCTS to provide a detailed analysis of the specific effect court closures will have on the local population of those courts being considered for closure and pay careful attention to any responses from local communities and their representatives.'