The Commons justice committee has been widely criticised for interrogating the lord chancellor in private over his department's response to the Covid-19 crisis.
An evidence session with Robert Buckland QC was held on Tuesday afternoon, with members of the committee joining remotely to ask questions.
An unidentified witness to the meeting tweeted seven updates during the session and an eight-page summary was published soon after it finished. However, with Buckland facing questions on the early release of prisoners, jury trials and the perilous predicament of legal aid firms, many observers have queried why such an important meeting could not have been made available to a wider audience.
Daniel Sandford, BBC home affairs correspondent, said it was 'disappointing' the justice committee met privately, given the home affairs select committee was able to hold a live and public session using Zoom. Court and tribunal hearings have also been 'attended' by court reporters who have watched proceedings with their screens on mute.
Martin Bentham, home affairs editor at London's Evening Standard, said: 'It's extremely poor that this meeting of the justice select committee is being held in private. It's more important than ever for parliament to hold ministers to account at a time such as this and it should not be done in secret.'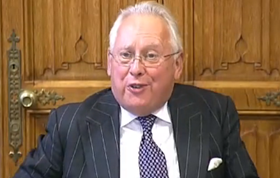 During the meeting, according to the summary, Buckland and committee chair Sir Bob Neill both expressed their hope it would be possible soon to hold such events in public. In an earlier statement, Neill said it was frustrating that the Commons did not have available capacity to record and broadcast the meeting, citing 'technical and staffing reasons'.
'Within those constraints, it seemed better to proceed imperfectly rather than not at all in holding the justice secretary to account on action in the prisons and courts systems,' he added. 'Concerns have been raised about potential loss of the principles of openness and scrutiny. I share those concerns entirely.'
According to the summary, Buckland said there had been a 'clear steer' to the Legal Aid Agency about the importance of ensuring payments were processed quickly. He was looking for 'constructive suggestions' from lawyers to help understand the challenges face, so representations could be made to the Treasury.