The government-commissioned independent probe on the judicial review process looks set to trigger major reforms when it appears this week, Sunday newspapers have been briefed.
According to the Sunday Telegraph, lord chancellor Robert Buckland will say on Thursday that the government wants to stop the automatic referral of judicial review cases to senior judges. The government will consult on ways to stop lawyers appealing immigration rulings through the different levels of court.
A government source tells the newspaper the plan will 'end the industrial use of judicial review to the High Court with hopeless claims that have already been adjudicated by tribunal judges which frustrate removals at the last minute'.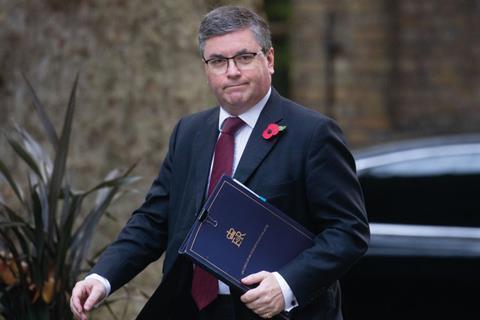 Lawyers could be prevented from commencing judicial reviews of Upper Tribunal immigration decisions.
The source says: 'It is clear from the panel's findings the courts have got things wrong. The judicial review process is vital to protect the rights of individuals, but it is equally important that it is not open to abuse, used to conduct politics by other means, or to create needless delays.
'What we have seen here is a reversal of a decision taken by elected politicians that has led to significant delays and people with no right to remain in the country avoiding removal. That is simply not right.'
The newspaper says the official review has found that, out of 5,500 judicial review cases since 2012, just 12 were successful and the vast majority were immigration and asylum cases.
However, Tom Hickman QC, professor of public law at UCL, said: 'This doesn't make much sense at all as there are circa 5k JRs per year and obviously way more than 12 have succeeded.' He added that the vast majority of cases settle favourably to claimants.
The Home Office, which had the second highest number of judicial reviews lodged against it of any government department in 2019, is one of several Whitehall departments that have refused to reveal what it told Lord Faulks QC, who led the independent probe, about the judicial review process following Freedom of Information requests by the Gazette.
The Ministry of Justice has been asked if it intends to publish the responses submitted by Whitehall departments alongside the Faulks report, government response and any consultation.