The government's overhaul of economic crime rules is too limited and requires more investment, solicitors have warned.
The Economic Crime Plan for 2019-2022 sets aside £48m to tackle the likes of fraud, money laundering, and financial terrorism. The money will go to the National Crime Agency (NCA) in order to 'uplift investigative capability and improve capability at a local and regional level to tackle fraud'.
It will also go towards the development of the National Economic Crime Centre, which will be 'the national authority for the UK's operational response to economic crime,' the report claims.
The plan, which was published today, commits to reforming the suspicious activity reporting (SAR) regime, to scrutinising 'cryptoassets' and to building a flagship economic crime court in London, among other things.
Banks have also agreed to pay £6.5m over the next year to improve the SAR regime. This will be welcome news to many as, last month, the Law Commission revealed that enforcement agencies are receiving thousands of 'low quality' SARs containing little or no intelligence.
However, a lawyer from London firm Kingsley Napley has warned that the government has not set aside enough money to properly fund the proposals.
The firm's criminal litigation partner Alun Milford said: 'Many of the individual proposals contained within the plan are sensible. The problem is one of funding their implementation, and the plan offers nothing in this regard.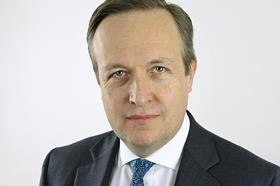 'Without effective funding of law enforcement the plan simply cannot be implemented effectively.'
He added that the plan is silent on corporate liability and the delays that beset economic crime court cases.
Christopher David, counsel in London firm WilmerHale's UK white collar defence and investigations practice, said: 'The Economic Crime Plan is certainly ambitious in scope, but many of the proposals lack detail as to how they are going to be achieved and, perhaps more importantly, how they are going to be paid for.
'More positively, and contrary to some early criticism, it is encouraging that the government is looking to engage and work with the private sector as it is critical that the financial services sector be the first line of defence in the fight against economic crime.'
In a speech earlier this year, director-general of the NCA Lynne Owens said the law enforcement system needed an additional £2.7bn over the next three years to combat serious and organised crime, a concept which includes economic crime.