A £170m flagship court to deal with economic crime is to be constructed in central London.
The City of London Corporation will largely fund the 18-courtroom facility, which will be purpose-built from scratch on the site of Fleetbank House, just off Fleet Street. The new court is expected to open in 2025, subject to final funding arrangements and planning permission.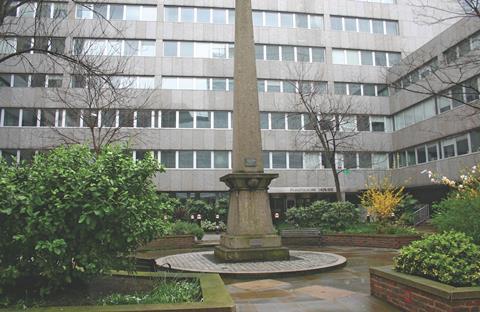 The court, built in partnership with the MoJ and the judiciary, will tackle cybercrime, fraud and economic crime, replacing the Mayor's and City of London County Court and City of London Magistrates' Court (both owned by the City of London Corporation). Large-scale fraud trials are likely to be diverted away from Southwark Crown Court, although there are no plans to close that facility.
The employment appeal tribunal currently based at Fleetbank House will move to the Rolls Building.
Lord chancellor David Gauke said: 'The flag of English law is flown in countries across the globe, and London already leads the way as the best place to do business and resolve disputes.
'This state-of-the-art court is a further message to the world that Britain both prizes business and stands ready to deal with the changing nature of 21st century crime.'
The Gazette understands the corporation initiated talks about a new court facility and sees its investment as worthwhile to enhance London as a world-leading legal centre. The City of London hosts more than 17,000 solicitors.
The Law Society welcomed the new court, but warned that its fees and those charged by London's other international dispute resolution courts will need to become more competitive 'if our jurisdiction is to continue to attract commercial parties from across the globe'.