A leading insurance law firm says the industry must re-examine the issue of rehabilitation fraud after the suspension of a physiotherapist by health regulators.
Adeyinka Adeshina was suspended from the practitioner's register on an interim basis for 18 months following a hearing in November at the Health & Care Professions Tribunal. The panel heard that Adeshina was already serving an 11-month suspension following a conviction for possessing counterfeit currency. He then signed a statement in civil proceedings saying his company, Physique Rehab Ltd, had received a referral from a Manchester-based medical reporting organisation to carry out a phone assessment during that period.
He subsequently provided 10 physiotherapy sessions for a teenage girl who had been injured in a road traffic accident – each session by telephone and with the assistance of an interpreter.
The panel said it had seen statements signed by the girl's mother saying her daughter had received no physiotherapy and had never spoken to or met Adeshina.
The physio maintained he had not provided treatment whilst subject to a suspension order and had contracted that work to others. He said it was 'common practice' for practitioners to carry out treatment without ever physically examining the patient – a suggestion the panel did not accept.
Adeshina had been reported to health regulators by national firm Keoghs, which acted on behalf of Mulsanne Insurance, the firm handling the rehabilitation claim.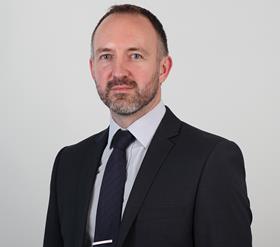 Matthew Ruck strategy lead for Keoghs' healthcare-enabled fraud team, said: 'There is no doubt that claims layering via medical professionals is a large problem when dealing with insurance fraud. Whether they are enabling or instigating, it is vital that the industry takes a close look at suspicious treatments.'
The government had previously shown an inclination to examine the issue of rehabilitation claims when it consulted on soft tissue injuries towards the end of 2016.
At the time of the consultation, the Ministry of Justice said that a situation was developing where some solicitors own and refer all their work to their own rehabilitation providers, akin to the practice of owning and referring all their medical report writing in soft tissue injury cases to their own medical reporting organisation.
There were further concerns that it was becoming common for solicitors and insurers to have contracts with private rehabilitation organisations to provide clients with rehabilitation following a personal injury. Anecdotal evidence indicated that such relationships are being exploited to exaggerate the rehabilitation needed .
Despite such concerns, the government has yet to publish any response to this element of the consultation, with other personal injury reforms also on hold following the withdrawal of the Prisons and Courts Bill last summer.