A solicitor who reportedly died from complications arising from the coronavirus has been hailed as a committed and loyal colleague.
Jon Jacob, a property lawyer and partner with London firm Bower Cotton Hamilton, died at the start of this week aged 69.
Jacob was admitted as a solicitor in 1981 and regularly acted on high-value transactions for both British and overseas clients. He acted for investors in the purchase, refurbishment and sales of residential properties, and for developers of large commercial sites in London and throughout the UK.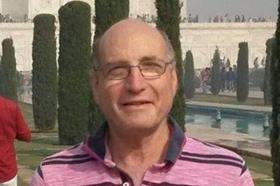 A spokesperson for his firm told the Gazette: 'Jonathan was at the heart of the Bower Cotton Hamilton property team. An exceptionally erudite, loyal and caring lawyer, Jonathan assisted his clients in building highly successful property businesses over many years.
'His commitment to his clients and the profession was second to none. He will be greatly missed by his friends, colleagues and partners alike.'
Jacob was also a committed quizzer in his spare time and had a specialist knowledge of classical music, competing in leagues across London and the Chilterns.
His quiz teammate Paul Sinha, one of the stars of ITV's The Chase, described Jacob as 'the greater classical music quizzer ever'. TV producer Paddy Duffy added: 'I'm beyond gutted to learn of the passing of my friend and quiz teammate Jon Jacob due to Covid 19 complications.
'Just a lovely man, brilliant fun and incredibly erudite.'
As of Friday, the total number of UK residents who have died with coronavirus was 759, with 14,579 confirmed cases.