Reports of misconduct linked to serious financial crime have reached record levels, the Solicitors Regulation Authority has confirmed. The SRA says it is increasingly concerned about levels of money laundering, cybercrime and dubious investment schemes, with too many firms still failing to heed warnings about protecting themselves.
While disciplinary action may follow for those involved, the profession as a whole also suffers as the burden increases on the compensation fund. In 2018/19 contributions by individual solicitors will more than double, from £40 to £90, while firm contributions will increase by nearly the same proportion, from £778 to £1,680.
The SRA confirmed that in March 2018 it was investigating 51 reports of investment fraud. Since 2015, 106 applications have been made to the compensation fund relating to investment schemes, totalling £47.4m.
Meanwhile, reports of money laundering involving law firms have risen by two thirds since 2016, with 60 cases reported to the SRA in the first quarter of 2018.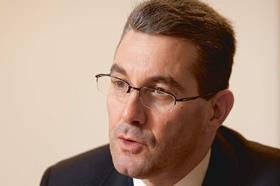 Reports to the SRA of cybercrime are also up 50% year-on-year, reaching a record level of 157 reports for 2017. These cases have brought the total reported client money stolen by cyber criminals to more than £20m in just two years.
'Many of the risks we are highlighting are not new, but none of us can afford to be complacent,' said SRA chief executive Paul Philip. 'Although we know that very few solicitors would ever knowingly become involved in criminal or dishonest schemes, everyone needs to know the warning signs to look out for. It is important that law firms take steps to protect client money and information.'
The SRA sets out a series of warning signs and suggestions for how to respond if firms believe they are at risk from organised criminals.
On questionable investment schemes, firms are advised to carry out due diligence on any promoter of the scheme, not allow the client account to be used as a banking facility, and not provide services that would give the appearance of a false underlying legal transaction.
Last year the National Crime Agency reported that solicitors are at the front line for detecting money laundering but are worse than any other financial services sector for reporting suspicions.
The SRA says firms should verify the source of funds as well as the client's identity, check the circumstances of any proposed transaction and submit a SAR if there are any concerns about a client or transaction.