Firms handling low-level personal injury cases should expect more claims from former clients demanding refunds, the solicitor carving out the burgeoning sector has predicted.
James Green, who led last month's successful challenge to a firm charging a 100% success fee – and deducting 25% from the client's damages – says a new industry may be emerging.
Green, who founded Leeds firm JG Solicitors, told the Gazette that Herbert v HH Law had galvanised claims management companies to pursue similar refund actions. In some cases, these are the same CMCs that found solicitors for the original claims.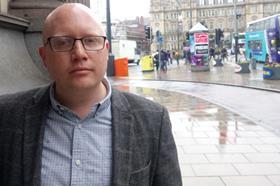 Green also said law firms will themselves spy an opportunity to run claims where rivals have charged clients a blanket 100% success fee.
He said most of his clients initially believed deductions from their damages were reasonable, but became angry when they realised firms had also recovered costs from insurers and failed to explain why they were deducting so much.
Green said: 'Effectively what has sprung up is an industry designed to justify 25% deductions on every case, no matter the level of work required, the amount of time taken to settle, or the damages made. The paralegal on each case is told "get to the end of the case, take the 25% of damages and give them the rest".'