Industry experts have voiced major concerns over the basis for extending fixed recoverable costs and warned that cases under £100,000 cannot be dismissed as simple.
The Ministry of Justice said on Monday that it would extend FRC for all civil claims worth up to £25,000 and for most money cases up to £100,000.
Cases will be ranked based on their complexity, with the fast track expanded to include 'intermediate' cases, and judges will be asked to exercise their discretion to ensure that these are properly allocated.
Neil McKinley, president of the Association of Personal Injury Lawyers, said the proposals missed the point that most PI cases are complex and cannot simply be 'shoe-horned' into a simpler system for which they are not compatible.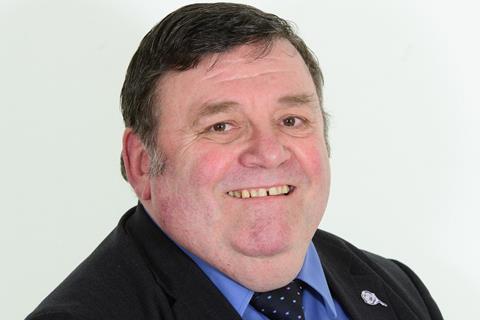 He said: 'Employers' liability disease claims, for example, can be incredibly complex, as can product liability claims, yet both categories of claim are to be included in this new system. The Ministry of Justice has also provided little detail about how this will work, leaving it to 'the parties and judges' to work that out. That will take time and, until we get clarity on these matters, injured people will be subjected to a great deal of uncertainty at a time when they are very vulnerable.'
The proposals, hailed by justice minister Lord Wolfson of Tredegar QC as a chance to bring certainty to costs set at a proportionate and fair level, were drawn up based on Sir Rupert Jackson's 2017 report and a consultation which closed in June 2019.
Claire Green, chair of the Association of Costs Lawyers, said the likely final figures (which can be found here) were based on just one law firm's sample of cases, where it acted for the defendants.
She added: 'The government needs a much more rigorous statistical base if it is to widen the use of fixed costs, and also needs to commit to regularly reviewing and updating them. Aside from uprating them to start with, this is absent from the response, and indeed history shows that it does not happen, to the detriment of clients, their lawyers and access to justice.'
Matthew Maxwell Scott, executive director of the Association of Consumer Support Organisations, which represents claimant groups, said the government was always likely to take full account of the Jackson report on FRC and it was little surprise that minister largely agreed to implement his recommendations. He said the challenge was now to ensure that costs levels were proportionate and that the allocation process fair.
Scott said: 'We welcome this, as long as the final decision from the CPRC on the band allocation for the fast track and for intermediate cases is proportionate. To quote Sir Rupert himself: 'If the costs are too high, people cannot afford lawyers. If the costs are too low, there will not be any lawyers doing the work'.
'Setting costs wrongly will have an immediate, material impact on both access to justice and on there being adequate levels of professional support for claimants.'
The changes require approval from the Civil Procedure Rule Committee. There was speculation today that the extension could be in place by October 2022, but the MoJ has yet to commit to a start date.
This article is now closed for comment.