Flexible operating hours in courts are 'an anathema to those with caring responsibilities' and inhibit diversity at the bar, the incoming chair of the Bar Council has said.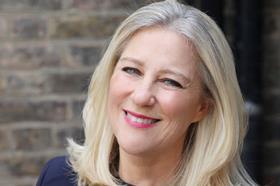 In her inaugural speech last night, Amanda Pinto QC denounced the government's controversial flexible court hours project, in which courts sit outside the traditional hours of 10am to 4pm.
Pinto said: 'If ever there was a misnomer, here it is. [Flexible operating hours] are not flexible, but rigid and imposed.
'If the government truly wants to have a diverse bar, truly wants to sustain those with caring responsibilities in practice, truly wants to ensure a cohort of very accomplished senior practitioners of all genders and backgrounds, and seriously wants to have diverse and excellent senior judges of the future, then it must stop the flexible operating hours scheme. It is an anathema to those with caring responsibilities.'
The government predicts it will spend more than £1.3m piloting flexible court hours, according to a Gazette freedom of information request. Extended sitting hours are currently being tested at London's Brentford County Court and Manchester Civil Justice Centre.
Pinto also stressed the need for a 'properly funded justice system' in her speech, stating: 'In practice, this means having courts open and functioning, not sold to make a one-off sum for the government and then people having to travel three hours each way to their nearest court centre; nor courts lying empty, with ordinary people's cases being adjourned at great inconvenience, upset and cost, for lack of a judge, perhaps because the listing of trials, driven by statistics, is wholly unrealistic or the judge has been required to stay at home.'
Pinto will officially replace Richard Atkins QC as chair of the Bar Council on 1 January. Derek Sweeting QC has been chosen as vice chair.