Justice minister Chris Philp has reiterated that the government has no plans at this stage to adopt recommendations for a separate Welsh jurisdiction.
Philp told a Westminster Hall debate this week that the current settlement works best for Wales, and rejected an independent commission's analysis that it should have full control of its justice system.
The commission, chaired by former Lord Chief Justice Lord Thomas of Cwmgiedd, reported in October last year that people in Wales were being let down by the status quo and would benefit from devolution of powers from the Ministry of Justice.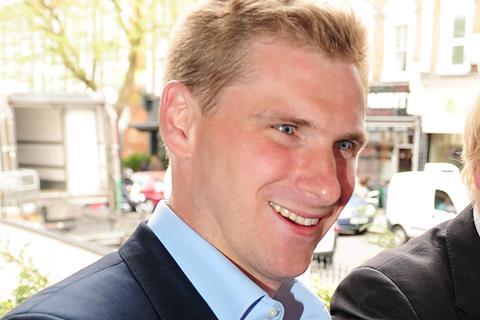 The MoJ was resistant to the recommendations when the commission reported, and Philp confirmed to MPs on Wednesday that position has not changed.
'Devolution in itself is no panacea; it does not automatically solve problems,' he said. 'For example, that has obviously been well documented in education, where per capita spending in Wales is much higher than in England, that educational outcomes in Wales are none the less worse than in England. So the idea that devolving something somehow automatically makes it better does not necessarily hold up.'
He suggested it was 'slightly sterile' to argue over where a power is exercised and agreed the focus should be on outcomes and how the system works in practice, rather than 'endlessly talking' about process and arguing about jurisdiction.
Philp argued that devolving justice would not solve the 'jagged edge' referred to in the report by Lord Thomas, whereby the justice system is incongruent with expanding Wales-specific legislation.
The minister said the commission did not recommend that the legal profession, its regulation and its qualifications be separated, so to devolve justice issues such as prison, probation and courts would exacerbate the jagged edge.
He played down the difficulty of maintaining the interface between justice and other devolved matters such as education and health, adding: 'Whether education and health were being run in Wales and talking to an England and Wales MOJ or a Welsh MOJ, that interface between departments would still exist, whether the MOJ sat under an England and Wales umbrella or a Wales-only umbrella.'
Finally he brought up the issue of cost, pointing out the reason this was not addressed by the Thomas report was because of the significant potential sums involved. Instead he cited the Silk commission which reported in 2014 and estimated that separate jurisdiction would cost around £100m a year.
'We would have to replicate the Ministry of Justice's functions at the Welsh level. Wales does not have a women's prison, which itself is an issue, or a category A prison. All those issues would have to be addressed.
'The MOJ is currently hugely upgrading its IT systems, and there are obviously economies of scale. If a Welsh Ministry of Justice had to do that itself, it would be extremely expensive. We do not believe that that cost of £100m a year can be justified.'
The MoJ does not intend to produce a full and formal response to the Thomas report because it was not commissioned by the UK government.
Introducing the debate, Plaid Cymru MP Liz Saville Roberts insisted that Wales should in particular have the power to govern criminal justice, family justice and legal aid, in an age when Wales-specific legislation is growing.
She added: 'As the commission's report says, the people of Wales both need and deserve a better system. Justice is not an island; it should be truly integrated into policies for a just, fair and prosperous Wales.'