Members of 'Generation Z' - those born from 1996 onwards - are likely to take a pragmatic approach to marriage and protect their assets before tying the knot, a YouGov survey on prenuptial agreements suggests.
The survey of 2,064 people was commissioned by national firm Stephensons. Of the 136 respondents aged between 18 and 24, 42% of women and 36% of men said they would likely sign a prenup.
The top priorities for the latest generation differ slightly: 50% of men thought the agreement should cover cars and motorbikes, compared to 43% of women; 31% of men wanted wine, whisky and gin collections included, compared to 13% of women.
Meanwhile, 42% of women thought the agreement should cover pets, but only 35% of men agreed; 75% of women wanted first and second homes to be included, compared with 71% of men; 69% of women prioritised savings and investments, compared with 63% of men.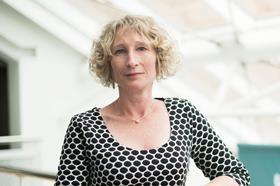 Amanda Rimmer, a partner in the family law division at Stephensons, said: 'The stigma of consulting a solicitor ahead of getting hitched has long ago disappeared. Generation Z has grown up influenced by celebrity culture and take a realistic approach to marriage or civil partnerships. It's encouraging that young people, especially women, feel comfortable talking about money and want to protect their assets. This indicates the increasing number of senior roles now being taken up by females in business.'
Nearly a decade ago, the Supreme Court, in Radmacher v Granatino, set out the circumstances in which a prenuptial agreement should be binding. In 2014 the Law Commission recommended that, with some conditions, couples should be able to enter binding agreements. However, prenups are currently not automatically enforceable in courts in England and Wales.