Rape complainants need their right to fair treatment radically overhauled to stem the dramatic fall in rape convictions, shadow attorney general baroness Chakrabarti has told the Gazette. She criticised the 'automatic' access sought by police to a complainant's phone and all the information contained on it. This entails a 'digital strip search' during which investigators are not proficient at 'challenging the relevance' of information encountered.
In sexual offence cases, complainants need protections and legal advice akin to that secured for suspects by the Police and Criminal Evidence Act 1984 (PACE), Chakrabarti said. By contrast, evidence-gathering from suspects is more closely regulated by PACE, she pointed out. She was critical of the significance attached to the relevance of behaviour 'all people do', including the 'consumption of alcohol' and the way the complainant is dressed.
'We rightly have protections for suspects in relation to their privacy and self-incrimination,' she says, so 'there ought to be some protection for complainants.' Chakrabarti notes that when a complainant's mobile phone is handed over they are asked to sign 'a very lengthy form' while in the police station 'with no access to legal advice', but with the possibility that 'incriminating or embarrassing, or just personal material will be seen by others and used in whatever way'. 'In the digital age, complainants need protection in the police station too'.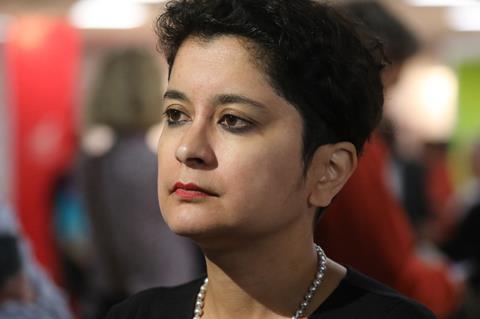 An official policy whereby someone making an allegation of rape is 'discouraged' from seeking therapy to help cope with the distress, in case their memory becomes 'tainted' testimony, was discredited by professionals and should be ended, she added. The time from reporting a crime to charge and trial was 'a long time to be without therapeutic support', Chakrabarti added.
In February the victims commissioner for London, Claire Waxman, began a review of the impact on rape victims of police seizures of their mobile phones. In a separate move the Metropolitan police has said it will pilot a data inspection system designed to limit invasion of privacy.
Chakrabarti, a former director of human rights campaign group Liberty, was talking ahead of 'The Rape Audit', a public meeting at the London School of Economics this Friday evening which will assess ways in which 'society is failing victims of rape'. Chakrabarti will chair a panel that includes Harriet Wistrich, director of the Centre for Women's Justice, Sarah Green director of the End Violence Against Women Coalition, and Lewis Power QC, who is representing a British teenager who was convicted in Cyprus of falsely accusing 12 Israeli men of rape after agreeing to drop her rape allegation against the men.
In November last year the Gazette revealed that an undisclosed rape prosecutions target used by the CPS (termed a 'level of ambition') had led the CPS's own inspectorate to censure CPS areas that had seen an increase in rape conviction numbers when charges that led to a conviction dropped below 60%.