The government 'has basically done nothing' about Chinese sanctions on British lawyers because 'it needs Chinese dosh', a leading international law silk has said.
Philippe Sands QC, a barrister at Matrix Chambers, said sanctions imposed on Essex Court Chambers after four members gave a legal opinion on alleged human rights violations against the Uyghur population was 'one of the most disturbing things for me in the past year'.
'I have the gravest concerns about whether various institutions, including chambers and the British government, have done enough to protect the ability of those individual members to express their views without fear of being sanctioned,' he said.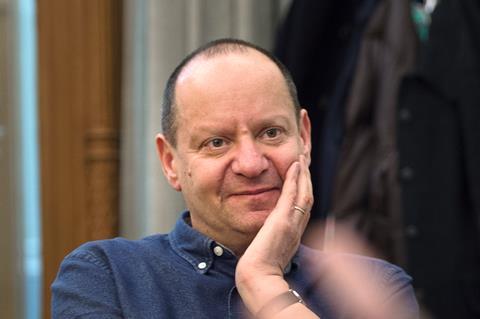 Speaking on the first day of the Bar Council's annual conference on Wednesday, Sands said: 'The British government has basically done nothing to stand up to that because it wants trade deals with China, it's terrified, it needs Chinese dosh.'
Sands said the government's relative inaction revealed 'a problem at the core of British society'. Its plans to break international law in a 'very specific and limited way' in relation to the Northern Ireland protocol, as well as its position on the Chagos Islands, have done 'tremendous damage' to the UK's reputation, he added.
The government's apparent disregard for international law has also 'undermined [the UK's] ability to engage with the rest of the world', Sands said. When the UK 'points the finger at the People's Republic of China for not complying with the judgment of an arbitral tribunal in relation to the South China Sea … the Chinese government just turns round, frankly, and laughs'.
He was also critical of attorney general Suella Braverman for 'advising the government that these kinds of things are acceptable'. Sands said: 'It raises very fundamental questions: at what point is a line going to be crossed at which we as barristers will say we cannot tolerate this situation? For me, as an international lawyer, that line has been crossed.'
He said the government's approach to the rule of law reminded him of 'the 1920s and 1930s – the way it begins is the tolerance of crossing lines which seem unimportant, insignificant, limited'.
'Once you cross one line and get away with it, it becomes easier to cross the next line and you cross more and more lines until you reach a point of no return and that is my real concern,' Sands said. 'I don't think it's too late at the international level to bring the UK back into a position of being a rule of law state, but I can no longer put my hand on my heart and say the UK is a rule of law state at the international level with things like the Northern Ireland protocol and Chagos.'