Lawyers in ministerial posts were forced to defend their position as the government was attacked from all sides over unilateral plans to rewrite parts of the EU withdrawal agreement.
Critics lined up to condemn Boris Johnson and his government yesterday over the Internal Market Bill, which was published on Wednesday. It has been suggested - and indeed Northern Ireland secretary Brandon Lewis admitted in parliament - that the bill risks breaking international law.
But despite concerns over the UK's adherence to the rule of law, justice minister Lord Keen of Elie and attorney general Suella Braverman defended their continued roles in government.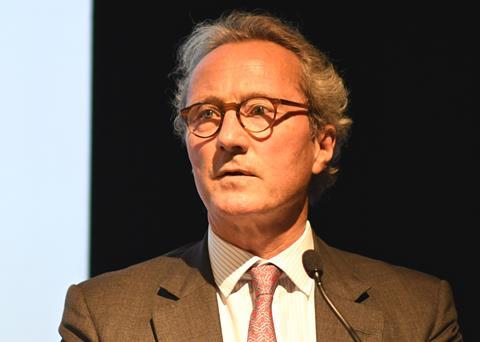 Speaking in the House of Lords yesterday, Lord Keen said: 'I continue in post and continue to advise, encourage and stipulate adherence to the rule of law - understanding that, from time to time, very real tensions can emerge between our position in domestic law and our position in international law.
'It is not unprecedented for legislation passed by this parliament to cut across obligations taken at the level of international law. In those circumstances, domestic legislation prevails.'
Shadow attorney general Lord Falconer of Thoroton said the government's acceptance that it was breaking international law would be 'thrown in the UK's face for years'. He questioned how the government could command authority to demand compliance with new anti-Covid-19 measures, or to condemn the actions of Extinction Rebellion for rule-breaking.
Falconer said: 'The rule of law is not pick and mix, with acceptable laws chosen by the home secretary or an adviser in Number 10. This stinking hypocrisy chokes our country's reputation and destroys our government's ability to lead at home and make agreements abroad.'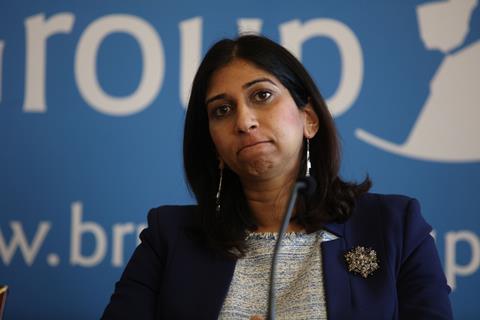 Braverman issued a statement saying the bill was designed to promote the continued functioning of an internal market in the UK after the conclusion of the transition period provided for in the withdrawal agreement. She said it also ensures the government will be able to deliver its commitments to protect peace in Northern Ireland and the Good Friday Agreement.
Braverman added: 'It is an established principle of international law that a state is obliged to discharge its treaty obligations in good faith. This is, and will remain, the key principle in informing the UK's approach to international relations. However, in the difficult and highly exceptional circumstances in which we find ourselves, it is important to remember the fundamental principle of parliamentary sovereignty.'
However, the attorney general and lord chancellor Robert Buckland both faced calls during the day to resign over the government's actions.
Conservative MP Roger Gale told the LBC radio station: 'I would expect the justice secretary, under these terms, to fall on his sword.' Buckland has yet to publicly comment.