Some GPs are ignoring British Medical Association guidance and charging alleged victims of domestic abuse over £150 for letters confirming their injuries to enable them to access legal aid, members of the House of Lords have been told.
The Domestic Abuse Bill had its second reading in the House of Lords yesterday and more than 90 peers spoke during the eight-hour debate.
Baroness Wilcox of Newport (Labour) raised the issue of GPs charging for letters on behalf of Lord Kennedy of Southwark. She said: 'GPs are able to charge the victims of domestic abuse over £150 for a letter confirming their injuries to enable the victim to get access to legal aid and other services. BMA guidance is that there should be no charge for these letters, but unfortunately some GPs ignore that advice and charge victims. The government have expressed concern but have failed to act. My noble friend intends to table an amendment to stop these charges and will divide the House on Report if a satisfactory solution is not forthcoming.'
Home Office minister Baroness Williams of Trafford said: 'While GPs can levy a fee for this service, due to it being classified as private work that sits outside the core GP contract, the BMA has now advised GPs not to charge for such letters. Back in January 2018 we made changes to legislation that aimed to make it easier for victims or those at risk of domestic abuse to obtain and provide the evidence required to access legal aid. We continue to work with the GPs committee to improve the process for GPs and victims in relation to evidence of domestic abuse.'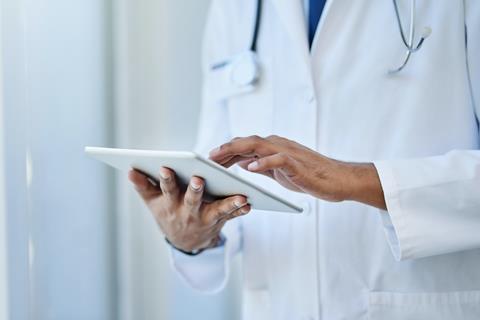 Several concerns were raised that the bill does not do enough to protect migrant women who suffer abuse. Lady Williams said robust data is lacking on which cohorts of migrant victims are likely to most need support. To address the gap, a £1.5m pilot support scheme for migrant victims will begin next month and run until March 2022.
The bill was committed to a committee of the whole house.
The Law Society said many of the bill's proposals are 'long overdue', such as expanding the definition of domestic abuse and banning alleged abusers cross-examining victims in court.
However, Society president David Greene said some proposals do not go far enough: 'For instance, alleged abusers should also be banned from examining certain other witnesses – the couple's children being the prime example – in court.'
He added: 'Now more than ever, victims need protecting. As the bill finally progresses through parliament, the government must put the necessary funding into legal aid – giving victims the access to justice they need and deserve.'
This article is now closed for comment.