Former Supreme Court president Baroness Hale, who dominated headlines following rulings on Brexit and prorogation, will be questioned on the government's use of emergency powers during the pandemic.
Baroness Hale and former Supreme Court justice Lord Sumption will give evidence to the Lords constitution committee tomorrow as part of an inquiry into the constitutional implications of Covid-19.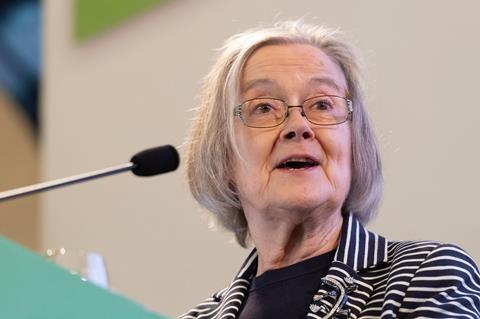 Lord Sumption has emerged as one of the most prolific critics of lock-down measures.
The former president, meanwhile, wrote about the pandemic and the constitution in an essay for publisher Legal Action Group's book Justice Matters, in which she pointed out that almost exactly six months after the Supreme Court ruled that the prorogation was not valid, parliament surrendered its constitutional functions in the face of the pandemic.
Baroness Hale wrote: 'It is not surprising that the police were as confused as the public as to what the law and what was not. How many of us knew what the relevant regulations were, let alone what they said? Who were we to quarrel if the police said that we could or could not do things? A certain government adviser obviously did know what the regulations were and what they said. Others might also have felt they had a "reasonable excuse" for doing something like he did. But they did not do it, either because they did not know the law and just abided by what they were told, or because they thought it was not safe. Hence the outcry that there was one law for those in power and another law for the rest of us. There isn't. But that's how it felt to many. The problem is that laws often have to be nuanced with concepts like "reasonable excuse" whereas government messaging in times of crisis has to be crystal clear.'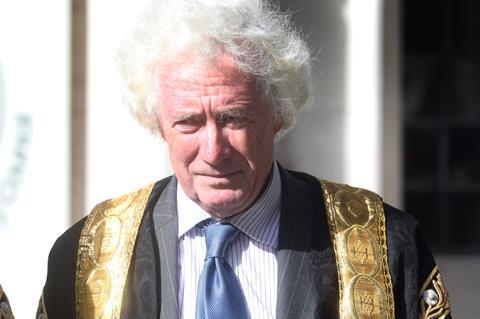 She concluded her essay by pleading 'that we get back to a properly functioning constitution as soon as we possibly can'.
Writing for the Mail on Sunday last month, Lord Sumption said the debate about whether to let people have a family Christmas 'perfectly sums up what is wrong with this government's handling of Covid-19'.
He said: 'There are many different answers to the dilemmas of a Covid Christmas. But for the Jacobins of the Scientific Advisory Group for Emergencies (Sage) and the control freaks in the Department of Health, theirs is the only answer. The prime minister is not even interested in death, except as an aspect of public relations management. And that is the heart of the problem – PR has taken over from serious policy-making.'